For all concentrates aficionados, Shatter is one of the best extracts you can get, it is also one of the most potent concentrates available in the Canadian market. For Regular consumers paying $40 for a gram can end up being really expensive. This is why we found the cheapest shatter available in Canada for you. If you are looking for $10, $15, $19 shatter, and also cheap shatter ounces you came to the right place! We've listed the best deals and offers for Shatter in Canada.
In this article dedicated to Cheap Shatter, we will start with the basics, such as the types of shatter and its online price. Secondly, we will move straight to the essential point with a list of the cheapest shatter you can find online, starting at $10/gr. Then we will take a look at the best price for shatter ounces and the best MOM dispensaries for shatter. Last but not least we've also prepared a few coupons & offers you can use to buy your shatter at the best price! Alternatively, if you are interested in Bulk & Wholesale Shatter Canada, you should take a look at this guide it will help you save big!
Buy Cheap Shatter: What you should know
What is shatter?
Shatter is a type of cannabis concentrate, famously known as Butane Hash Oil (BHO). It is made using butane (a liquid gas) to extract cannabinoids and terpenes from cannabis plant matter. Due to its high THC content which is around 80% and can go up to 90%, some cannabis enthusiasts prefer shatters as it allows them to achieve similar experiences as normal cannabis but with lower smoke inhalation.
How to Use Shatter?
There are many ways users can experience, shatter, allowing users to choose the experience they are most comfortable with. The most popular method of shatter consumption is via dabbing. Dabbing involves heating the shatter then inhaling it through a dab rig. Dabbing offers quick hits and fast-acting effects.
Fans of vaping can mix up their vape solution by trying shatter in their vape pen. Most models allow users to load shatter directly into the pen's heating element for an easy and discreet way to inhale shatter. Finally, users can also smoke shatter, old-school style, by placing a strip of the shatter on top of a joint. Whatever method for taking shatter you use, or are planning to try, make sure you purchase the equipment you'll need to enjoy your shatter experience.
Types of Shatter: Nug Run or Trim Run
Trim Run Shatter
It is produced using leaves and other material that has been removed from harvested cannabis plants. The most desirable trim cuttings are those sugar leaves that grow among the flowering buds and are coated with trichomes. Any part of the plant that contains trichomes (and therefore cannabinoids and terpenes) can be turned into a cannabis concentrate.
Processes like butane hash oil extraction can separate the desirable compounds from this plant material that would otherwise go unused. As such, trim run is popular because it's seen as a way to use more of the cannabis plant, reduce waste, and turn something that might be discarded into a viable product.
You can easily identify it because it tends to be darker in color due to the trim material, leaves and stems which results in a product that has a dark green to brown hue.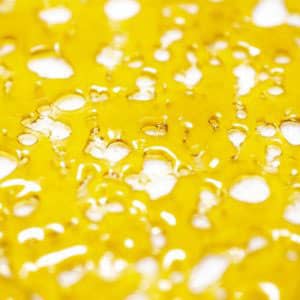 Nug Run Shatter
Unlike trim run, nug run cannabis shatter uses only the bud from the cannabis flower. Since the extraction process doesn't involve leaves and stems, the original source material is already starting with higher concentrations of cannabinoids and terpenes.
The actual extraction process is similar for nug run and trim run, and the only key difference is the actual material from which the cannabis concentrate is produced. Nug run concentrates normally smell superior because they're made using a source product that naturally has much higher levels of terpenes. Nug run shatter is usually glassy amber-gold, it should also be translucent.
Shatter price
Shatter costs on average $30-$50 per gram. This is the price for nug run shatter also called top-shelf shatter, however, if you are more focused on the prices there are some dispensaries offering a gram of shatter from $12 but you can expect the trim run which is ok if you know what you are buying. The good thing with buying your products online, the more you buy the more you save! Here is a few price you can expect to pay for anything bigger than 1gr:
3g of shatter costs around $100-$120 for 3 grams. Mix & match deals are available in certain online dispensaries, it allows you to get different strains of shatter.
10g cost about $300
28g also known as shatter ounce cost from $300-$550 depending on the quality.
Cheap Shatter List by Price
We did our research and came up with the best price shatter per gram you can find online in Canada, some of the prices listed below are for 1gr products but for others, it can be the price for 5 to 10gr offers. We've specified the type of offer in the info section to make it crystal clear for you:
| | | | |
| --- | --- | --- | --- |
| | | | |
| | House Indica Shatter 28gr | | From BuyWeed247: special price when you buy an ounce of shatter $280. You can also buyhalf of it for an almost similar price. Trim Run. |
| | | | From Haute Health: sale price at $12 but usually at $30. They have this kind of offers quite frequently in their Daily Deals. Nug Run. |
| | | | |
| | | | |
| | | | |
| | Mix n Match 5gr VSOP Shatter | | From Cheap Canna: Mix n Match 5gr nug run shatter for $100. |
| | Do Si Dos X Gelato Hybrid | | From High Club: Nug Run shatter. $25 per gram. |
Guide to Buy Shatter Online from $10/gr
$10 Shatter
For $10 Shatter you can expect to get Trim run shatter. However, at this price you don't risk anything, give it a try and let us know what you think about it in the comment section below. With this price range, there are only two reliable dispensaries that can provide you: Haute Health and BuyWeed247. We already did reviews about their online stores so if you are curious about them go check them out.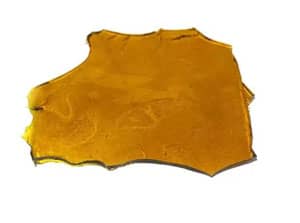 $15 Shatter
Just like for $10 Shatter, $15 Shatter will most likely be Trim run. However, you can find deals or sales sometimes where it is possible for you to get the Nug run Graal. The only online dispensary in my opinion that will provide you with shatter all year long at this price and with sales is once again Haute Health. Go check their Daily smoking Deals, you might find top-shelf shatter for this price if you are lucky.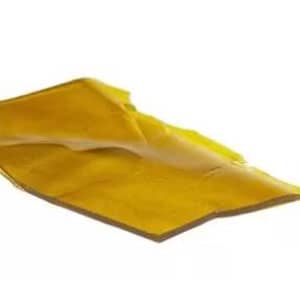 $19 Shatter
If you want to buy $19 nug run shatter you will have to go for a mix and match offer but we will talk about it just after. However, if you want to get this price when buying a single gram you will have to go buy it from Haute Health once again.
At this price, you will have a few strains available allowing you to choose the perfect phenotype for your needs.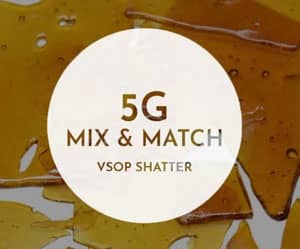 Mix n Match ($20/gr)
If you want top-shelf shatter also known as Nug Run, you will most likely have to go for a 5gr or 10gr mix n match offer. There are a few online dispensaries with this kind of offer but the best deals at the moment are with Cheapcanna and Lowprice Bud. You will end up paying $20/gr for nug run shatter, that is a fair price considering the quality that is offered!
What about Cheap Shatter Ounces?
At PotAdvisor we know that people are looking on the internet to get cheap shatter ounces. Shatter ounce is one of the best ways to get the best price per gram, you can find $10-15/gr for top-shelf shatter.
When it comes to shatter ounces in most cases you'll find them around $550 and $750. Depending on the strain and the quality of your shatter. Some online dispensaries are providing ounces as low as $300.
$280/oz
For this price, you will get a "house shatter" from BuyWeed247 which is a mix of the following strains – Death Bubba, Rockstar, & Pink Kush! Great Bang for your bucks, this offer is available in limited quantities. Of course, this shatter is made out of trim but for this price you don't take any risks.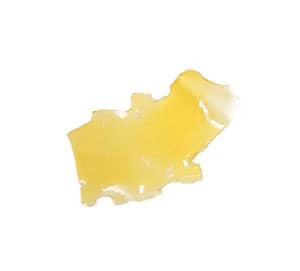 $425/oz
For this price, you can buy an ounce of shatter made out of nugs at BulkBuddy, which is barely above $15/gr. Almost all their shatters are available with this pricing for an ounce: NY Diesel, Orange Cookies, Lava Cake… allowing you to choose the perfect strain and phenotype for your needs. If you don't know where to buy shatter ounces Bulkbuddy is definitely a place you should check out!
Best Online Dispensary for cheap shatter in Canada
After extensive research about shatter in Canada, we've been able to list the best dispensaries to buy your shatter from:
| | | |
| --- | --- | --- |
| | | |
| | | BuyWeed247 probably has the cheapest shatter available in Canada if you are willing to pay an ounce, if you want a gram you can expect to pay $25 on average. |
| | From $12 (sale) up to $45 | Haute Health is one of the cheapest online dispensary in canada and it applies for shatter too, if you only want a few grams at a cheap rpice you should definitely check them out before buying fron another dispensary. Check their Daily Deals. |
| | | Bulkbuddy is a reference in terms of cheap shatter, espeially if you are willing to from 3.5gr up to an ounce. You will easily get your nug run shatter for $20/gr and as cheap as $15/gr. |
| | | Low Price Bud has an extensive variety of shatters at $25/gr on average, however if you are willing to by 10gr you can get it as low as $19/gr. Nug Run Shatter only so check them out! |
Coupons & Deals to Buy Cheap Shatter
Because finding the cheapest shatter available in Canada might not be enough for you, we've prepared a list of the best discounts you can add on top of that! Most Online Dispensaries will have coupons and deals available all year round, so why not taking advantage of it? Get the most out of your bucks with The Pot Advisor.
What is your take on cheap shatter in Canada?
Because we don't think we know everything, your opinion and knowledge are important to the community.
According to your experience is there a better way to get cheap shatter in Canada?
What is your favourite dispensary for cheap shatter and what is the price you get from them?
Please share your experience and tips with our community. Everyone wants to get the most out of their bucks so help everyone to benefit from your expertise. Please add your comments and observations in the comment area below!