The use of marijuana to treat sleep disorders or induce sleep while having episodes of sleep disorder has started to gain medical ground because of the cannabinoids that are found in the varieties and strains of cannabis around the globe. The most famous Cannabinoids are THC and CBD but the marijuana plant has various other biochemical substances that might solve sleep disorders in the future. In this article, we will go over the best weed strains that will help you with sleeping.
Difficulty sleeping can be annoying when it occurs constantly, or what we call insomnia. Insomnia seems to have become 'best friends' for a large number of people. The more we get busy with our day-to-day activities, the more it is difficult for us to sleep. It is estimated that about 25% of adults are dissatisfied with their sleep, 10% to 15% report symptoms of insomnia associated with daytime consequences, and 6% to 10% meet the criteria for insomnia disorder. Tjepkema reported that 13.4% of Canadian age range from 15 or older had nighttime symptoms of insomnia in 2002.
As everyone knows sleep is a very important part of the human daily life cycle. It enables the human body to rest and function properly. When the human body constantly and consistently lacks adequate and proper sleep it causes the body to malfunction and impair the day-to-day activities and thereby making life less resourceful, less productive and in some critical situations, the human life can shut totally down.
The use of cannabis is not legally accepted across the globe but some countries such as Canada and some states in the U.S. allow the use of cannabis for medicinal use. With over 23 US states that have legalized the use of Marijuana as medicine research are moving fast and we find new therapeutical usage for Cannabis every year.
If you are looking for specific types of weed feel free check the following articles:
Things to Consider before trying Cannabis for Insomnia and Sleep Disorder
The 1988 research by scientists Allyn Howlett and William Devane that proved the existence of cannabinoid receptors in the rat brain led to the investigation of the senior investigator of the National Institute of Mental Health (NIMH), Miles Herkenham, which eventually led to the discovery of the cannabinoid system in human in 1990.
A team of scientists that was led by Dr. Raphael Mechoulam in 1992 discovered the endocannabinoid system in humans – this is the brain's naturally occurring biochemical that is equivalent to the cannabinoid found in marijuana. The lipids that bind with the cannabinoid receptors in our brains in the same way marijuana-derived cannabinoids do produce similar effects.
There are various and different strains of marijuana, some of which are more psychoactive, there are some which are just calming and there are some with the characteristics of both psychoactive and calming and they are known as the hybrid.
CBD vs THC for Sleep
The characteristics of these strains of marijuana depend on the chemical or chemicals (Cannabinoids) present in them. The following are the two most common cannabinoids you'll see most often:
Cannabidiol (CBD): CBD has various general health and mental health benefits that are associated with it. Benefits such as anxiety-relief, anti-seizure, pain relief, anti-acne and neuroprotection. CBD is known as the non-impairing cannabinoid.
Tetrahydrocannabinol (THC): This type of cannabinoid is known to be psychoactive, and responsible for highness and as well induces sleep.
A 2008 study on the "Effect of illicit recreational drugs upon sleep," carried out by Thomas Schierenbeck et al. They studied the effects of marijuana, cocaine and ecstasy and this study led to the discovery that ingesting marijuana strains that have higher levels of THC reduces the amount of REM sleep you get – this means that you spend less time dreaming while sleeping making you have what is commonly known as "deep sleep". This is a kind of sleep that technically has no or little dream episodes.
You should talk to your doctor when you have difficulties in sleeping and see if there are other ways to help you get back on track in your sleep order and get you a healthy sleeping pattern. While smoking is a very well-known health risk Marijuana can be consumed differently now with Vapes or Edibles. Much of the immune function repair takes place in deep sleep. You should talk to your doctor when you have interruptions in your sleep cycle.
Sativa vs Indica vs Hybrid
Understanding and knowing exactly which type of marijuana strain is best for you after it has been recommended by your doctor is also important. There are various types of marijuana strains with different characteristics and effects when ingested into the human system. The following strains are the known strains available: the Sativa, the Indica and the Hybrid.
The Sativa: This is the type of strain that causes people to feel extra-excited, happy or high.
The Indica: This is the type of strain that has relaxing and calming effects when ingested.
The Hybrid: This strain has the combination of both Sativa and Indica.
It is important to specify that the type of strains is not the only factor regarding the effect of weed on people. Everyone has their own body chemistry, so what makes you sleepy might not work for someone else. Moreover, relatively studies from 208 showed that terpenes are also an important factor in the effect of marijuana and sleep.
Terpenes Profile
Cannabis terpenes are the aromatic oils that colour cannabis varieties with distinctive flavours like berry, citrus, mint and pine these cannabis terpenes are secreted in the same glands, also known as trichomes, that produce cannabinoids like CBD and THC.
Studies show that terpenes are compounds that play a big role in the effects of Cannabis. Cannabis terpenes most likely play a very important role in differentiating the effects of various cannabis strains such as promoting focus and acuity or prompting relaxation and stress relief. There is also evidence that specific terpenes can provide relief for insomnia and sleep disorder. According to this resource, the following terpenes, which are not only in Marijuana, can help with sleep:
Myrcene: This terpene is found in many strains of cannabis. Myrcene is also found in a lot of fruits and herbs, including mangoes, basil, thyme, and lemongrass. Myrcene has been shown to have sedative effects.
Caryophyllene: This stress, anxiety and pain-relieving terpene may also promote sleep as a result of those relaxing, anxiolytic and analgesic properties. Caryophyllene has a spicy, peppery aroma.
Terpinolene: Present in cannabis, this terpene has sedative effects, in studies of mice. Terpinolene is also found in lavender, allspice and apples, among many other plants.
In Conclusion
As you know now Cannabis has various factors that can change the effect of the plant: Cannabinoids, Strain type, Terpenes. Therefore, there are no straightforward answers in the Marijuana for Sleep debate. Maybe what will work for you will be CBD and for your partner THC, maybe it is only Indica type of strains that will work for you. It is hard to say.
But with all the resources online and the level of knowledge we've gathered on this topic, you will be able to find a product that will help with sleep disorders. We've prepared a list of weed strains that are known to help with sleep, based on people's reviews. There is a good chance that if you try a few of them you will be able to sleep easily.
Top 10 Strains of Marijuana for Sleep
The following strains are reported to help with sleep:
Gorilla Glue 4: This is a hybrid strain with 18% of THC and zero percent of CBD, very effective for calming and relaxation that leaves glued to the couch.
Wedding Cake: This is an Indica-hybrid strain that has a 22% of THC and 1% of CBG, it gives a super relaxation effect and calming feeling that leaves you in a heavy-handed euphoria.
Northern Light: This is an indica strain, it's a cross mix of Afgani and Thai strain, it has a 16% of THC and 1% of CBD that gives a euphoric effect throughout the body.
Girl Scout Cookies: This is an indica-dominant strain, this strain contains 19% of THC and 1% of CBG produced by crossing OG Kush with Durban poison, it gives a full-body relaxation compound with euphoric feeling.
Grand Daddy Purple: This is an Indica cross of Mendo purps, Skunk and Afghan. It contains a 17% of THC and no CBD, it gives a relaxing dreamy feeling.
Do Si Dos: It is an Indica-dominant hybrid strain, 20% of THC and 1% of CBG and gives lasting relaxation effects.
OG Kush: This Florida-origin hybrid strain has 18% of THC and 1% of CBG and gives a lasting stress-relief and relaxation feeling.
Death Bubba: This Indica strain contains 18% of THC and 1% of CBG; it locks you down on the couch.
Blue Cheese: This is an Indica cross-created strain containing 17% of THC and 1% of CBG that relieves muscle spasm, pain and stress.
Blue Dream: A Sativa-dominant hybrid strain that contains 18% of THC and no CBD, it is known to relief chronic pains, depression and nausea.
Feel free to check our Marijuana strain reviews linked above if you want more details about a specific strain.
Where to Buy Weed Strain for Sleep in Canada
Now that you know more about the strains for sleep in Canada, you might be asking yourself where you can get them from. Of course, your local dispensary will have some but if you are looking for a specific strain it might be a better idea to check online directly. You will find all the strains you've always dreamed of and even more. It is important to mention that most online dispensaries in Canada are based in BC where the best marijuana is grown and where most products are crafted. Consequently, you can expect to have the best quality as well as the best prices in the country.
Take a look at Canada's online dispensary reviews if you want to find your next online dispensary, some are offering $99 oz or budget buds, others are more focus on wholesale or edibles for example. By checking our reviews it is guaranteed that you will find the right fit for your needs and expectations. Once you found it, don't forget to check at our online dispensaries coupons and save up to 40% at the checkout!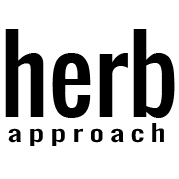 HERBAPPROACH FOR VARIETY
Herbapproach is probably the best MOM to buy the most popular strains in Canada. They carry the best seller weed all year long with a high grade, they might not be the cheapest in the market but you are 100% sure about the quality you will get! If you are on a budget make sure to check their "sale" page you'll find good deals there! Take a look at our Coupons before buying, don't pay full price and save your bucks. For more information about them check HerbApproach Online Dispensary Review.
Coupons
SAVE 20% on Order: HERB420
SAVE 10% on your Order: HA10
New Members Get 500 Points ($25 Value)
Their Best Sellers?
Gorilla Glue 4
Blue Dream
OG Kush

HAUTE HEALTH FOR PRICE
You can buy your favourite Weed strains from $3/gr to $12/gr. That means you can get weed ounces for as cheap as $80 (tax incl) to $240. You might not find the exact weed strain you are looking for but cheap for sure. They also have an extensive inventory for concentrates and edibles, around 50 products for each category. Finally, they have a $20 offer for the first subscription and 20%OFF your first order. For more information about them check: Haute Health Online Dispensary Review.
Their Best Sellers?
Northern Light
Girl Scout Cookies
Pineapple Express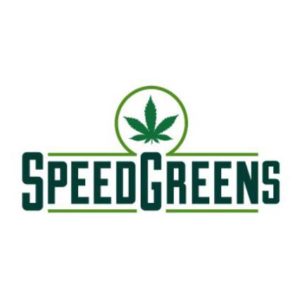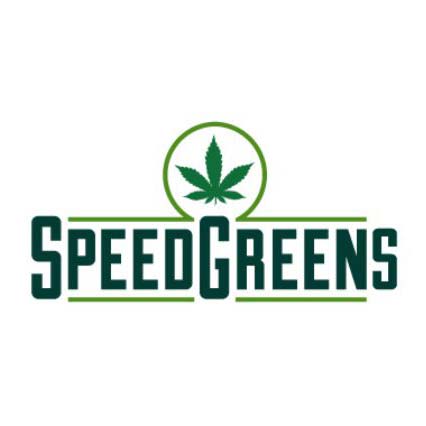 SPEEDGREENS FOR QUALITY
From top-shelf Indica, Sativa & Hybrid Strains, to edibles and the most potent concentrates in the market you will open "Sesame". With over 50 weed strains, they always have offers that is worth checking like ounces under $120, Mix & Match… They offer to the consumers a well designed & User friendly eCommerce website where you're only a few clicks away from guaranteed delivery of the highest quality marijuana products right to your front door-step. For more information about them check: SpeedGreens Online Dispensary Review.
Their Best Sellers?
GREEN CRACK (AAA)

DEATH BUBBA
GELATO
How to Consume Weed Before Bed?
While smoking marijuana in a pipe, a bowl or a joint is usually the most convenient way of consuming marijuana it is also the method with the highest risk for health. This is mainly due to the smoke itself and not because of Marijuana. If you want a healthier and more discreet way of consuming Marijuana you should try:
Vaping, now that concentrates are widely available you can easily buy an Indica Cartridge that will do exactly the same job as the flower itself. It is discreet, cheap and highly potent. A few puffs should be enough to put you into deep sleep mode.
Tinctures and Edibles, also a great way to consume cannabis before sleeping. Especially if you don't want to smoke anything. Typically Edibles and tinctures take up to 2hours to settle, so you should plan in advance before going to sleep. Usually, diner time is the perfect moment to take one of these. You should be careful with dosage (no more than 10mg if it is the first time) and wait 2 hours before taking any other dose. If you have questions about edibles please check the following article: Guide to Weed Edibles.
Final Thoughts
Without a doubt, marijuana could give relief to sleep disorders. The use of marijuana to solve insomnia has been proven through a lot of researches. Cannabis is probably one of the medications with fewer side effects than usual pharmacy drugs. However, you might have to try and experience a few strains before finding the perfect one for your needs.
It is also important to note that everyone reacts to things differently and what works for Mr. A might not work for Ms. B, there are lots of researches that are going on in the study of the use of cannabis for medicinal purposes.
Finally, Marijuana just as any other drugs should not be a long-term aid for sleep disorders. It is more of a short-term fix. To ensure you have sound sleep you should talk to a doctor about your situation, they might even advise you on Cannabis-based products that can help you. But most importantly, you ought to be practicing good sleep hygiene. In addition, take note of lifestyles that promote good sleep.
Scientific Sources