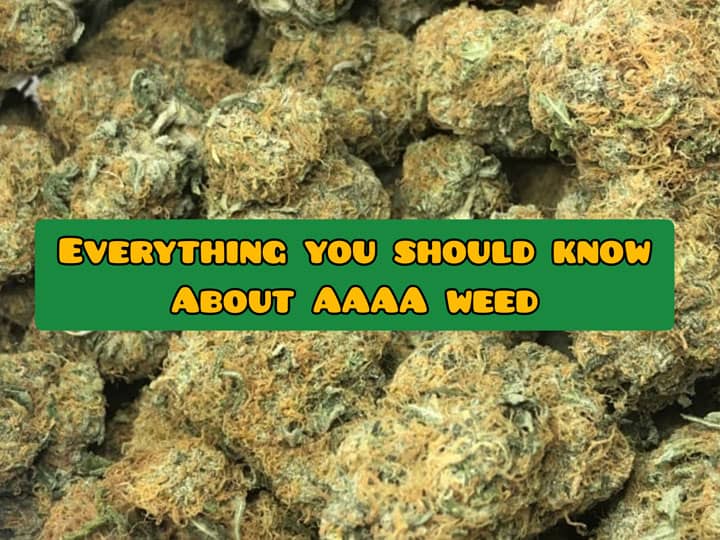 What is AAAA Weed or Quad Weed?
If you are looking for information about AAAA Weed that means you probably already know about the A-AAAA grading system. If that is not the case you can always check our dedicated article about this topic. As a quick reminder, the weed you will buy online will most of the time be graded from A to AAAAA depending on the quality of the batch. This gives you a good idea of the quality you will receive.
What Does AAAA Weed Mean?
The meaning for AAAA Weed or Quad Weed is simply: the top shelf marijuana that is available in the market. AAAA or also often called Quads or High grade. It doesn't change anything, it remains that these are one of the most potent, with big dense nugs and the highest quality strains available in the market.
When ordering a Quads strain, some users refer to this as loud due to its strong odour and colour. Once you get to this quality, you'll notice all kinds of colourful hairs throughout the bud, along with plenty of crystals of strong, THC-packed trichomes. AAAA Grade weed is also highly pungent, you'll get a strong aroma and taste from this kind of cannabis.
What are the Different factors to grade AAAA Weed?
In order to grade the weed online dispensaries are using different factors such as:
CBD & THC-level
Flower Structure & Density
Trichome Density
Trim Quality
Terpene profile
Flavour and Effect…
Which are the top AAAA Weed strains
First it is important to mention that Quad just like any other weed grade is not related to a strain in particular but to a specific batch provided by the producer. Each batch is assessed separately to give it the most adequate grade. However, we tend to find the same AAAA weed in most dispensaries and Canadian online dispensaries. You will find below a few of the most common Quad weed you can find: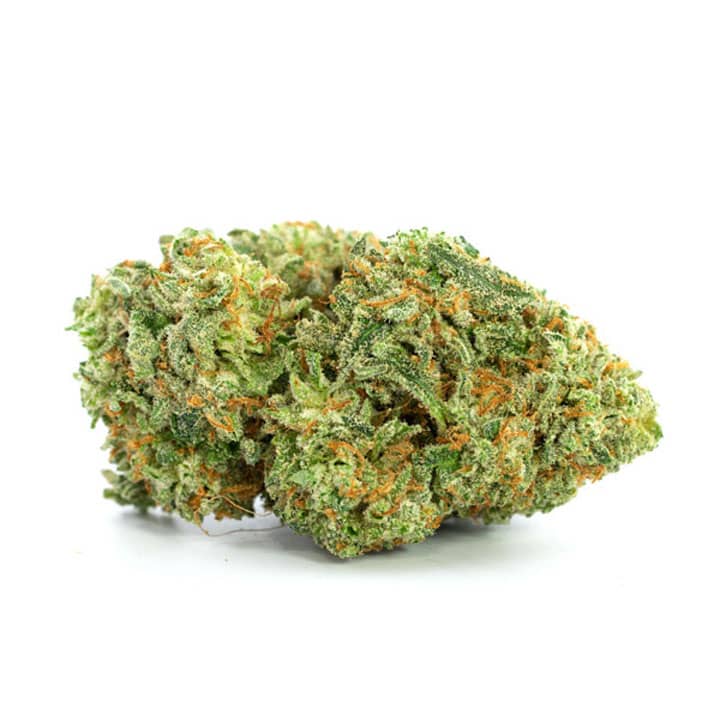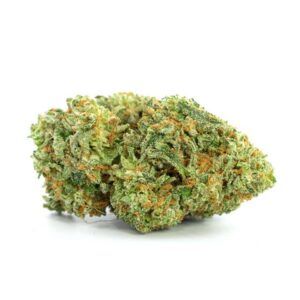 Description: Gorilla Glue #4, or GG4, is a heavyweight amongst the contenders for most potent strain, it can reach up to 30-32% THC. A Sativa-dominant hybrid , GG4 has gained popularity for its name and matching effects. Gorilla Glue #4 has a unique lineage, beginning with the interbreeding of Sour Diesel, Sour Dubb, Choco Diesel, and Chem's Sister. GG4 is not recommended for day time use, although the fragrance may state otherwise. Upon inspection, the buds give off a refreshing smell of coffee and chocolate. Check our GG4 strain review for more information about this strain.
Flavours: Earthy, Pungent, Pine
Effects: Relaxed, Happy, Euphoric, Uplifted, Sleepy
Medical Benefits: Stress, Pain, Depression, Insomnia, Lack of Appetite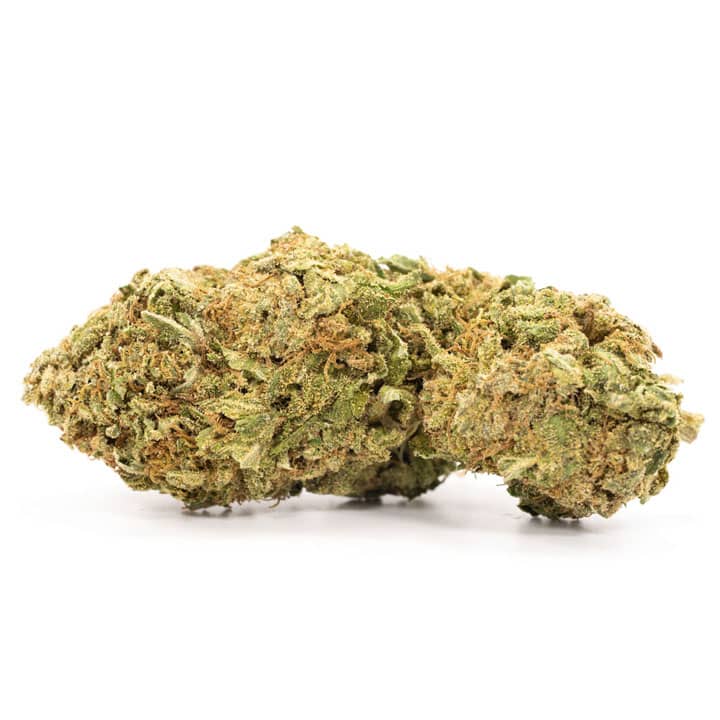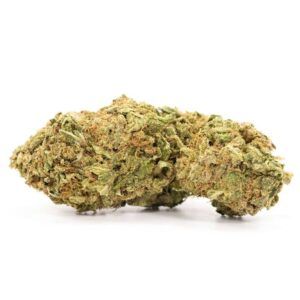 Description: The Sour Diesel Strain, sometimes called Sour D, is a sativa-dominant strain with a THC content above 20%. Sour Diesel has been named after its pungent, diesel-like aroma. This strain took root in the early 90's, and it is believed to have descended from Chemdawg 91 and Super Skunk. Smokers trying to remain discreet should be warned that this is a very pungent strain whose odor can carry for quite a distance.
Flavours: Citrus, Lemon, Earthy
Effects: Happy, Euphoric, Uplifted, Energetic, Creative
Medical: Depression, Stress, Fatigue, Pain, Headaches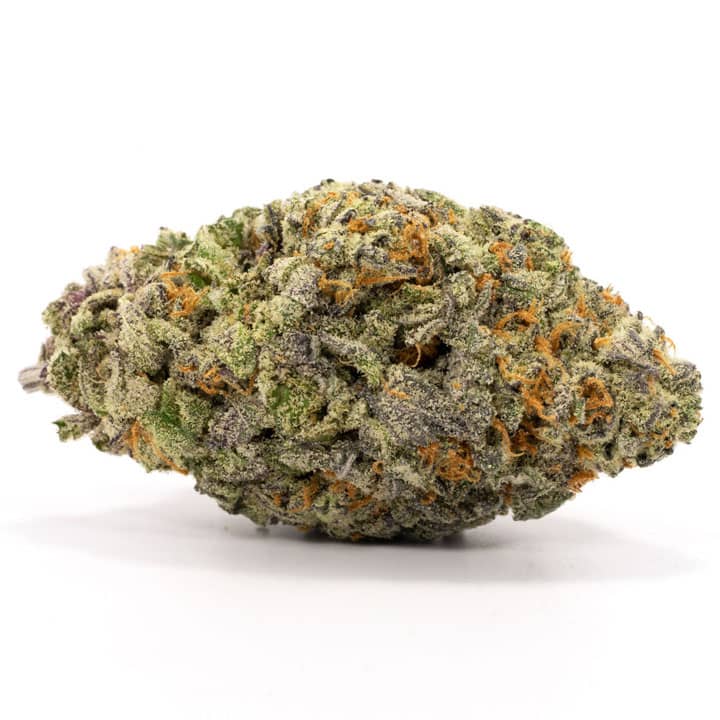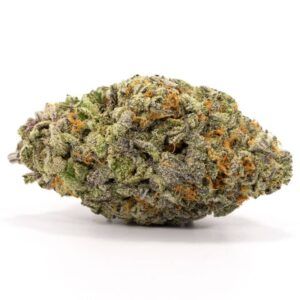 Description: Bred by crossing Blueberry and Haze, the Blue Dream strain is a hybrid that leans towards the Sativa bright side of things. The THC content can go up to 25-27% THC. As you could imagine, with illustrious parents like the Blueberry and Haze strains, Blue Dream has a permanent spot in the limelight. What's also interesting is the strains dreamy, psychedelic like effects. It's well recorded for producing creative bursts. There's an artist in all of us waiting to escape. Set them free and watch as the pleasure in life increases. Check our Blue Dream strain review for more information about this strain.
Flavours: Blueberry, Berry, Sweet
Effects: Happy, Relaxed, Euphoric, Uplifted, Creative
Medical Uses: Stress, Depression, Pain, Headaches, Fatigue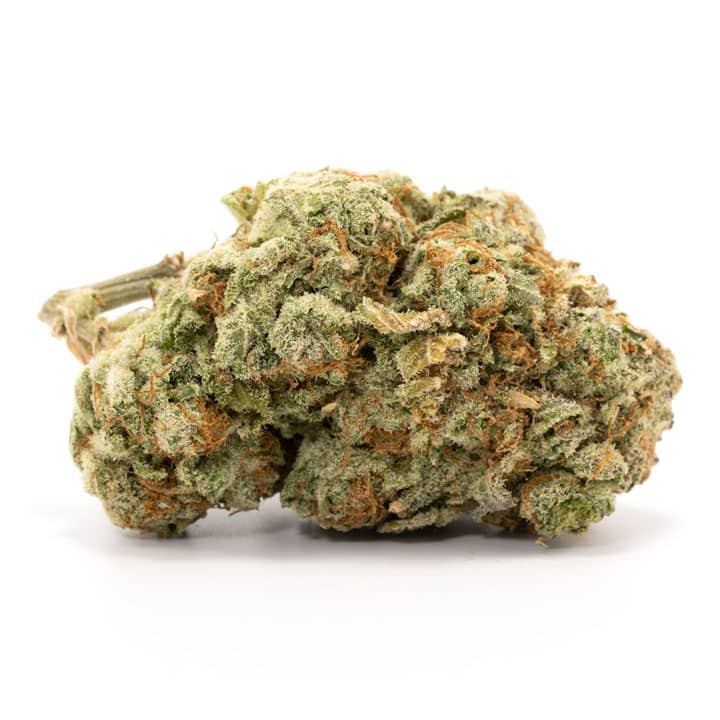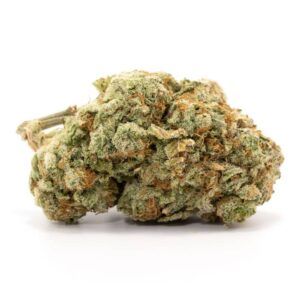 Description: When a strain gets the approval of Snoop Dogg and Cypress Hill, you know it's a keeper. LA Confidential is the couch-lock fanatics favorite strain. DNA Genetics took an Afghani landrace and crossed it with OG LA Affie to produce this sedating masterpiece of an Indica. With a 90% Indica profile, LA Confidential is hardly a hybrid. The effects are characterized as a complete body stone — a quick activating high starts by completely sedating the head, torso, limbs and extremities.
Flavours: Earthy, Pine, Sweet
Effects: Relaxed, Happy, Sleepy, Euphoric, Uplifted
Medical Uses: Stress, Pain, Insomnia, Depression, Lack of Appetite
How much cost AAAA Flowers?
On average you will be able to buy your AAAA weed in Canada anywhere between $160 (if you are lucky) to $250.
Make sure you are checking the discount category when searching in an online dispensary. You can find some really good deals, but nothing guarantees you will be able to find it the next time. In fact, I am pretty sure that you won't! So buy fast but wisely. If you don't want to pay full price when buying online take a look at our coupon and discount codes. We will also add a few coupons in the section below.
Where to buy Weed Quads in Canada?
When it comes to buying AAAA weed there is a lot of choices. Since physical dispensaries are not using this grading system you will have to rely on Online dispensaries, check out our articles about the best online dispensaries in Canada if you are still figuring out the best fit for you.
Most online dispensaries will have an AAAA weed category, however, some dispensaries or more reliable than other this is why we strongly recommend you to check for the following ones:
Final Words about AAAA Weed in Canada
As you know Quad weed is referring to the best quality weed available in the market. This grading is based on the analysis of different factors such as THC level, trichomes density, or quality of the trim. AAAA are also called Quads, Top shelf or high grade but it is basically the same thing.
It's important to realize that the grade of the weed is not dependent on the strain itself but the batch, you can find the same strain which one will come as a AAA and the other one as Quad. However, some strains tend to be often seen in their AAAA versions such as the Maui Wowie, Sour Diesel or Blue Dream which is basically because people are crazy about this strain.
The pricing for this kind of weed can go up to $250 for an ounce. But if you use our coupons to buy your weed online you can get better pricing.
Final thought, maybe you're ONLY looking for the best of the best, la creme de la creme. In that case, you should take a look at the 5As or AAAAA Grade weed because they are everything the Quads are but in its perfect version, if you are interested in that type of product you should take a look at our AAAAA Weed article.