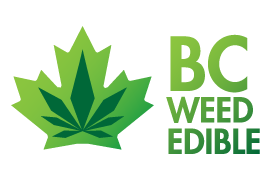 As indicated by his name, BC weed Edible is a dispensary mainly focused on edibles such as gummies from 10 mg up to 1000 mg, chocolate bars and baked edibles (brownies, cookies and even macarons). All the edibles are locals and crafted in BC by a Pastry Chef from France and you can choose between THC or CBD depending on your needs.
Thanks to the visibility of the products by dosage on the website you can easily find the product you need for more or less strong effects, recreational or for medicinal purposes. BC Weed Edible also offers some assortments and mix n match for the undecided or those who wish to test several products at the same time. You can also find packs for beginners or for used users with strong edibles for affordable prices.
The dispensary also provides a little selection of flowers (AAA or AAAA) and some shrooms for other users who would like to combine their edible purchase with something to smoke or another edible.
BC weed Edible delivers your purchase for free for every order above 99$ everywhere in Canada within 2 Business Days with Xpress.
BC weed Edible does clearly not provide the widest selection of products on the market, especially because they are specialized, but is a local dispensary that seeks to combine the French pastry expertise with edibles to offer consumers a delicious experience at a fair price.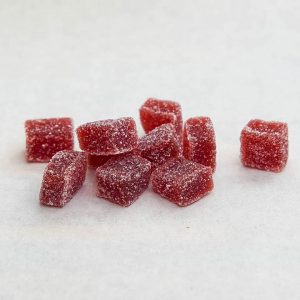 Specialized in the sale of edibles, the dispensary offers a range of different products: gummies, brownies, cookies, sugar, macaroons, chocolates. The majority of products are available in different strengths from 10mg to 1000mg of THC or from 10 to 50mg for CBD products. All edibles are made locally in British Columbia and are vegan. Prices are affordable and start from $7 for a 25mg THC Cookie up to $170 for a strong edibles bundle +3000mg THC.  Some of their popular edibles are:
$20 for 10 mg THC Gummies (x10 or x20)
$12 for a 100 mg THC Brownie
$50 for 1000mg THC Edible Gummies (2x500mg)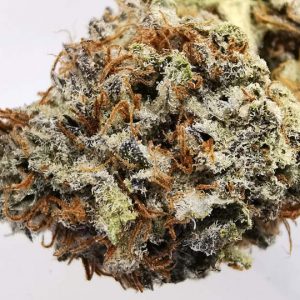 The selection of flowers is really small, but above all allows edibles consumers to add something to their order, without necessarily having to go through another dispensary. You can still find a selection of AAA and AAAA (Indica, Hybrid, Sativa) strains starting at 7grams and up to an ounce. Prices start from $40 up to $230 for 2 ounces Mix N Match (AAA+/AAAA). Here are some of their popular strains :
Pineapple Express – $99/oz
Blueberry Kush – $139/oz
Super Lemon Haze – $129/oz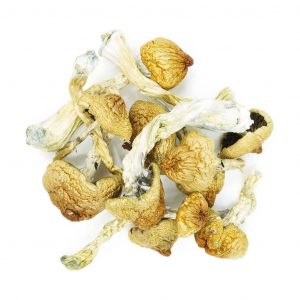 The dispensary also provides three types of magic mushrooms for those who wish to obtain other effects or to use them therapeutically. It even offers a 3gram Magic Shroom candy bar to explore other flavors. And if you want to try all three species of mushrooms you can compose your own ounce or opt for a sampler pack. Here are some of their popular products:
$25-99 Blue Meanies Magic Mushroom
$25-99 Golden Teachers Magic Mushroom
$25-99 Penis Envy Magic Mushrooms
Our opinion about BC Weed Edible
BC Weed Edible is a dispensary specializing in the sale of edibles, more aimed at non-smokers therefore, even if the dispensary still offers a small selection of strains in addition. The edibles are appetizing, cooked locally by a pastry chef, thus ensuring a good quality of preparation all at relatively affordable prices. The main advantage of this dispensary is the precise choice of dosage to match your needs. So, from 10mg up to 1000mg of THC, you can easily find the edible you need unless you prefer to opt for CBD, available up to 50mg CBD. For those who wish to hover differently, a few mushrooms are also available for sale. BC Weed Edible is therefore a dispensary for gourmets and cannabis lovers who wish to combine the two and who like to consume locally.
Pros
A wide variety of unique edibles (brownie, cookies, macarons, sugar, gummies, etc) CBD and THC
Locally cooked edibles by a Pastry Chef
Affordable prices
Bundle, assortment and Mix N Match available
Free shipping over 100$
Shrooms
Cons
No resins, hash, oil
Not the largest selection of flowers
Notation
Price & Promotions 9/10
Quality 9/10
Variety 7/10
Delivery 8/10
Customer Service 9/10
Final Score: 8,4/10
What is your opinion about BC Weed Edible?
Now that you know everything about BC Weed Edible we are curious to know your experience. Let us know in the comment below what you liked about their products and service. That will be helpful to the 420 community in Canada!