Canada Mail Order Marijuana is an online dispensary mainly focused on cannabis and supplies a large variety of organic, fresh craft BC bud from the Kootenays. As a customer you will find all the different products related to weed or CBD such as flowers, concentrates, edibles, prerolls, hash and also cream, the last one being rather rare to find in a classic dispensary.
Canada Mail Order Marijuana carries a wide assortment of grades and strains. They grade their products from AA to AAAA to ensure you get the quality you are looking for among which you will find hybrid, indica and sativa. Canada Mail Order Marijuana also provides a large selection of $99 ounces and sometimes other good deals such as a price at $56 an ounce!
We like the educational aspect of this online dispensary which explains well to the new customers what you can expect from their products and help them to find the product to fit their expectations such as the difference between the different grades, and the fact that cannabis products are Indoor grew. Besides, craft Cannabis growers all have over 20 years of experience in growing marijuana in the Kootenays which guarantees a certain level of quality.
Orders must be paid via e-transfer and shipping takes 1-3 days business days for major cities. All orders over $100 are shipped free of charge which is very interesting compared to some other dispensaries where the minimum is around $150. It means that you can easily buy an affordable ounce at $99 and an accessory without additional fees.
For this review, we tested three products, including a mystery pack, a feature of the dispensary and which will undoubtedly arouse your curiosity.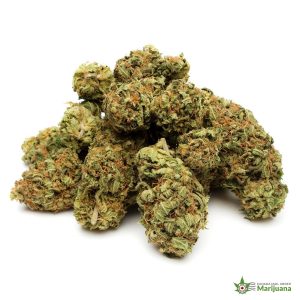 Mail Order Marijuana supplies a large variety of organic, fresh craft BC Bud from the Kootenays among which 37 different strains, one mix and match and three pre-rolls. Products are grated from AA to AAAA and users can easily choose according to their needs between indica, sativa or hybrid flower. Mail Order Marijuana has great deals for consumers who want to buy in small quantities, but also for those who want to buy more than one ounce. Some of their popular strains are:
MK Ultra Weed Strain AA : $69 an ounce – 3 oz $59 per ounce and 8 oz special only $52,50 per ounce
OG Kush AAA : $69 an ounce – 3 oz $58 per ounce and 8 oz $50 per ounce
Sour Krush AAA : 69 an ounce – 3 oz $59,50 per ounce and 8 oz $54 per ounce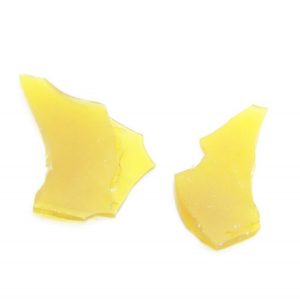 Mail Order Marijuana concentrates include capsules, shatters, hash, oil cartiridges, and tinctures kief among 31 products in total. Extracted from cannabis plants, concentrates offer a good alternative for both smokers and non-smokers users with THC or CBD options. Prices start from $1,50 for a 10mg capsule of THC up to $420 for a 10 syringes combo of Phoenix Tears Rick Simpson oil – 1000mg THC. Here are some of their most popular concentrates products:
Black Hash – Afghan Style – $180/oz
Polar Bear Hash – 3 Oz Special for $360
CBD Capsules Canada – 25mg Softgels 2$ each capsule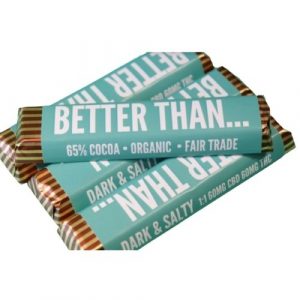 For non-smokers consumers, edibles are another way to consume THC cannabis or CBD. Mail Order Marijuana can provide you with some capsules, gummies, caramels, chocolates, oils and tinctures. This is also a good way to find affordable prices since princes start at $1,50 a capsule, $12 for a pack of 80 mg THC or CBD gummies up to $94 for an Original Indica/Sativa Take and Bake Oil – 1000 mg THC. Here are some of their popular products:
$12 

Mango Jelly Bomb by Twisted Extracts – 80 mg THC

$17,50 Miss Envy Chocolate Bar – 120 mg THC
$30 Canada Edibles – 400mg Indica Sour Raspberry
Mail Order Marijuana Overall Experience
Mail Order Marijuana seems to focus on quality rather than quantity. While the catalogue is not the most extensive on the market, the choice is still wide (edibles, concentrates, accessories), especially since most of the buds are organic and grown locally. The dispensary also offers very attractive deals, for all budgets, from the classic ounce under $99 to the Special 3 oz. We also really like the mystery pack which includes a minimum grade AAA strain and which makes this dispensary unique. The most curious and consumers looking for interesting deals should find what they are looking for at this online dispensary.
Pros
A wide variety of products (flowers, edibles, concentrates, vapes, CBD, accessories)
Locally grown flowers and organic
Choice of flowers from grade AA up to AAAA
Some products at less than $99 an ounce
Very good deals for the purchase of several ounces
Free shipping over 100$
Cons
No shrooms, no resins
Not the largest selection of products
Notation
Price 9/10
Quality 9/10
Variety 8/10
Customer Service 9/10
Final Score: 8,75/10