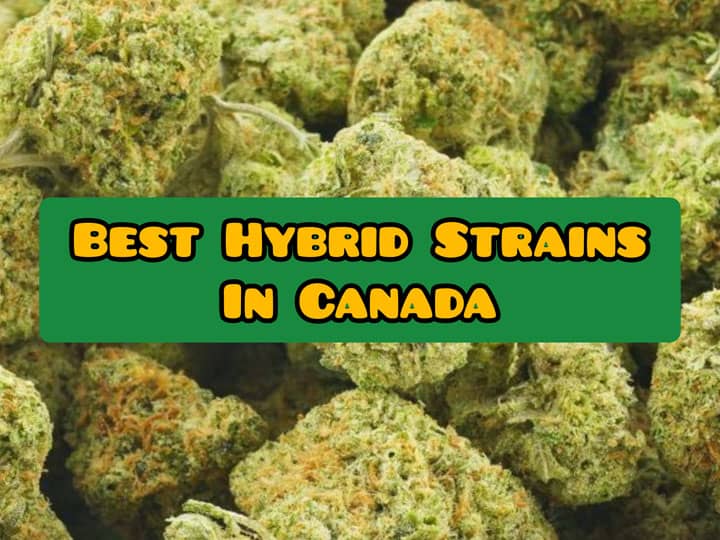 If you love Cannabis flowers and you are curious about the best Hybrid strain available in the market this article is made for you! All marijuana lovers have their favourite strains and we are here to help you find your next favourite Hybrid strain. The good thing with Hybrid strains, they offer the best of each Cannabis types and are often grown to target specific effects. Whether you are looking for a day time or night time you will be able to find a Hybrid that will match your needs. At The Pot Advisor, we've reviewed the best weed strains available in Canada in 2021, interviewed cannabis experts, and analyzed data from the best online dispensaries.
What are the best Hybrid Strains at the moment? With our experience, we've been able to come with a top 10 list of Hybrid strains in Canada. With this list, you will be able to experience different strains in 2021 and maybe find YOUR next favourite Hybrid strain. Before starting it is important to mention that balanced hybrids are relatively hard to find this is why you will find Indica-dominant as well as Sativa-dominant in the list below. However, we only kept strains that are 60/40 ratio maximum, which basically means that you will not only feel energetic or deeply relaxed but most probably a mix of those effects.
This list is here to help you find the perfect Hybrid weed strain for recreational use or medicinal use. Some of the strains listed here are part of the strongest marijuana strains available in the market, so if you want a potent high you will also find what you are looking for. We hope you will be intrigued by some of them and willing to try them sooner than later! This article is dedicated to Hybrids but if you are looking for Indicas or Sativas we have dedicated articles for them.
LIST OF THE BEST HYBRID STRAINS
Farmers and producers select hybrids for their unique impacts from reducing anxiety and stress to easing symptoms of chemotherapy or radiation. Pay attention to the strains' dominant side if you are looking for particular effects. Take a look at the list below and get detailed information such as THC content, flavour and effects. If you want more information about a specific Indica strain you can take a look at its complete strain review, you will find more pictures, lineage, Sativa/Indica balance as well as where to buy it in Canada
| | | | | | |
| --- | --- | --- | --- | --- | --- |
| | | | | | |
| | | Relaxing, euphoric, and pain-relieving effects | | | |
| | | Calming, relaxing, and pain-relieving effects | | | |
| | | Sedative, relaxing, and pain-relieving effects | | | |
| | | Euphoric, relaxing, and pain-relieving effects | | | |
| | | Relaxing, uplifting, and pain-relieving effects | | | |
| | | Relaxing, uplifting, and pain-relieving effects | | | |
| | | Relaxing, uplifting, and pain-relieving effects | | | |
TOP 10 HYBRID CANNABIS STRAINS IN CANADA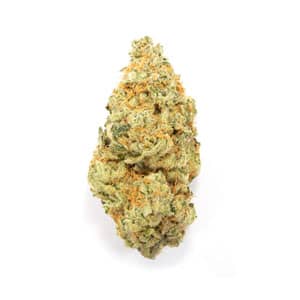 Like the Incredible Hulk, Bruce Banner is exceptionally powerful, thus the name. That powerful hit is delivered on the wings of up than 30% THC, making this one of the most potent strains available today so get ready for a very quick and very heady hit. Be ready for some equally potent waves of euphoria as well. Basically, this is high without any subtility and that's is exactly what has made it so popular.
This is a sweet smoke with a blend that comes from OG Kush and Strawberry Diesel. The dominant flavors are more citrusy, with heavy tases of lemon and lime, along with strong diesel undertones.
This is a good strain for helping people dealing with many forms of pain, ADHD, and depression. However, given the heavy-handed impact this has, it does not do well with people prone to anxiety attacks.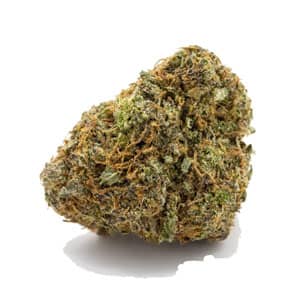 For anyone that enjoys a sweet smoke and a high that delivers focus, relaxation, and creativity, this is an award-winning hybrid. This strain is descended from fruity indica favorite Grape Ape and tangy sativa Grapefruit. It leans toward Indica with a 60:40 ratio and it's a fairly potent weed with THC levels that easily climb into the low 20% range.
Both the bud's appearance and the flavor it delivers are described as rainbows. That's because the flavors are as the name suggests – this tastes like fruity skittles. The bud's colors add to the rainbow comparison with a wide range of colors ranging from various shades of green to deep purple and bright orange. On the medicinal front, this plant is most commonly used to deal with the symptoms of ADHD given its ability to calm and focus the mind. It also does a good job of relieving stress and lifting patients out of depression.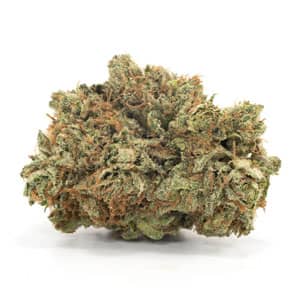 Chemdawg has balance and that balance makes this strain a favorite among recreational users. That balance leans slightly to Indica (55:45), with average THC levels in the range of just under 20%.
This high this strain delivers is mainly cerebral, with an uplifting turn toward the positive and a distinct calming of a racing mind. It's also relaxing. Your body will feel like it's melting into the couch as this high evolves. Most also note the easing of most body aches as this relaxation takes complete hold.
Most appreciate this strain in the company of loved ones and friends were hanging out comfortably can be truly enjoyed. It's not a high most turn to in a raucous party setting. This strain is a bit too mellow for that. Its ancestry isn't clear but it is likely that this strain was born from a blending of cannabis coming out of Nepal and Thailand. This conclusion may come from its distinctive diesel aroma or the speed with which this high hits. With the mental balance, this strain produces it has proven to be very effective in treating the symptoms of PTSD. It's also commonly used to tamp down nausea commonly associated with chemotherapy.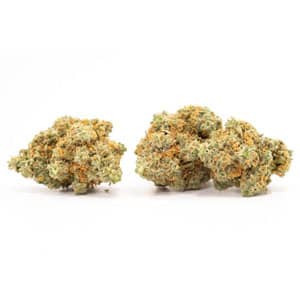 Pineapple Express, a Sativa dominant strain with a ratio of 60/40, was made truly famous following the film by Seth Rogan and James Franco that looked at this bud, but the real reason for its exceptionally strong following is it tropical fruity taste, cerebral high and it's ability to induce warm and relaxed feeling over the entire body. This is a uniquely recreational strain but that doesn't mean is doesn't deliver some very solid medicinal benefits.
For example, those suffering with PTSD appreciate the upbeat sense of freedom this high delivers. Those suffering from chronic fatigue and ADD/ADHD are find relief. However, recreation is the playground where this strain shines its brightest. There is a kind of juvenile, silly, upbeat attitude that results from this high that makes it perfect for all sorts of parties. Its smell lends itself to this environment as well with aromas that are right out of a vacation reel from Hawaii where this strain was born. THC in this strain averages 22% with a low of 19% and a high of 25%.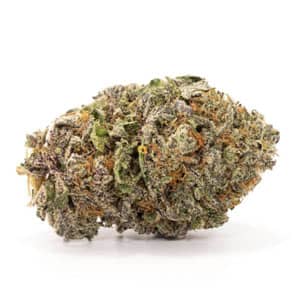 The name leaves no doubt about the ancestry of this strain. This is a hybrid Indica born from the joining of God's Gift and Green Crack, and while the name may seem a bit over-the-top, it fit perfectly with the really heavy high this strain delivers. It also fits the balance achieved between an energetic and uplifting high and a highly relaxing high that allows you to comfortable melt into the couch as the every bit of stress is washed away. This is a hybrid strain (55% indica/45% sativa) with a wide range of reported THC content. The range starts at 15% and rises to as much as 25%.
Most are near the top end of that range. The really interesting thing about this strain comes to light when you examine the medicinal benefit it delivers. Those dealing with chronic fatigue and depression, as well as helping those with ADD and ADHD as the high induces enhanced focus. It's also proven effective in delivering pain relief to arthritis suffers. This strain tends to have a lemon smell mixed with a woodsy and earthy odor that is reported to be quite pleasant. Most folks also report the scents of mango and spice on the exhale. Part of the lineage of this strain is Afghani so that too becomes evident in the aroma of this weed.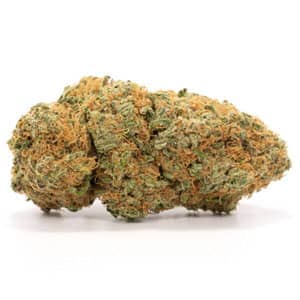 Also known as Birthday Cake, Wedding Cake is another in the range of sweet smokes but this one is interesting based on the wide range of THC concentrations that can be found. At the low end it comes in at 15% but it can climb as high as 25%. This is an Indica dominant hybrid. The lineage can be traced back to Girl Scout Cookies and Cherry Pie which explains the sweet aroma this weed fills the room with when smoked.
Think butter cookies, vanilla cream, ginger, and nuts to fully imagine the scents you'll enjoy with the strain. As you smoke this you may also detect citrus but that won't come through when vaping or consuming this strain. This is a great strain if you're looking for an energetic high that will put you in a positive mood, and something that will quickly relieve stress. It also very relaxing and interestingly, it's a strain that if very often recommended for veterans that are dealing with some level of PTSD. The sweet taste also helps stimulate an appetite that has been depressed by illness and some types of medical treatments.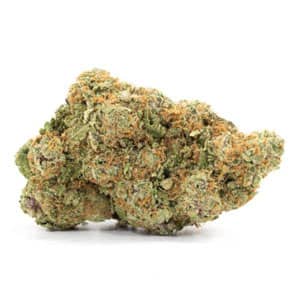 Born in California and spread around the world, Girl Scout Cookies is a hybrid that is a descendant of Durban Poison and OG Kush. The name reflects its sweetness; a taste that is often compared to fresh-backed cookies. You're also likely to detect a touch of menthol and a hint of lemon and spice. This has a heavy lean toward Indica (60/40) but the Sativa hit isn't totally overwhelmed by this imbalance. The overall THC content is high, often coming in at 28% or more, making this an excellent strain for both recreational and medicinal uses.
It is a euphoric high that begins in the head and works its way down. As it spreads, pain begins to ease, muscles start to relax and the munchies start to take hold. This combination creates an evolving high that takes you from highly creative to supremely relaxed. For those that are looking for help with chronic pain and nausea resulting from medical treatments, the most effective way to use this strain is in the form of an edible. In this form, the medicinal value is delivered more directly to where it's needed.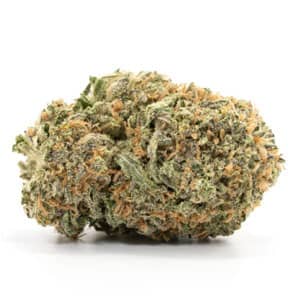 Slightly tilted toward Indica, with a ratio that comes in at about 56 / 44, this strain is as the name suggests it should be. It is a very flavorful strain that works well in foods, as well as when smoking or vaping. It's also fairly potent. The lineage of this strain is interesting having been bred from the paring of Girl Scout Cookies and Sunset Sherbet, but it took quite a bit of trial and error to come up with the wonderfully balanced hybrid. The result is a potent THC content that is typically well into the mid-twenty percent range. Still, it's a good strain for beginners given its ability to fit into both upbeat social settings and mellow "let's relax and watch a movie" moods. It's also reported to deliver a long-lasting high so a little goes a long way.
Medicinally, this strain works well for those dealing with muscle aches, migraines, inflammation, and many types of chronic pain. It also helps those with difficulty getting to sleep and sleeping soundly. For the best results, edibles are reported to offer an advantage. The bud is tight and light green in color. You'll find a frost of lighter green tinctures and bright orange and bronze threads adding to its appearance. If you like growing your own plants, this one is great for the small indoor gardener as the plants tend to be a bit shorter than most and require less overall space.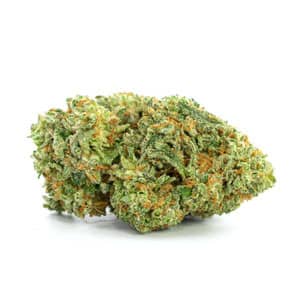 Gorilla Glue #4 has is an evolving strain that you also recognize as Gorilla Glue, Gorilla Glue Weed, and Original Glue, which offer a hint into the long evolution of this strain. It's a balanced strain with equal parts Indica and Sativa and its lineage can be traced to Chem's Sister, Sour Dubb, and Chocolate Diesel. It offers an incredibly balanced high (50% Sativa – 50% Indica), with equal parts of excitement and calm. This means you are going to be just as comfortable socializing or laying down for a quick and peaceful night's sleep. Note that this strain delivers a fairly potent high as well, with most samples delivering THC in the high 20% range. Readings have been as high as 28%.
The flavor of this strain is mostly indistinguishable for most but for those that do detect flavors, coffee or bitter chocolate is the most common reported flavor. As for scents, this is also a balance between sweet and sour scents. When it comes to smells this is also balanced, with a bit of sweet and a bit of sour. It's been described as burnt flowers. Also, and possibly credited to its Chocolate Diesel heritage, you'll get a bit of rich mocha mixed in. Gorilla Glue buds, in all of its variations, are typically light green with a nice frost covering and orange hairs.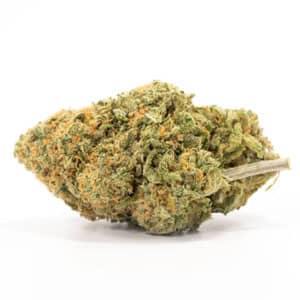 Blue Dream is a hybrid that leans a bit to the Sativa with a 60/40 ratio. Its lineage comes from the Haze strain making this a clearly popular member of that family. This is a fairly potent bud, with THC levels that falls between 17% and 24%. The high hits immediately with an uplifting hit to the head first so you remain motivated, focused, and creative. These impacts tend to come in hard-hitting waves. The buds of this strain are deep green, frosty, and dressed with touches of yellow and orange pistils.
As the high settles the effect drops from the head, into a mellow and relaxing body high. This is especially helpful as stress melts away and pain relief takes a solid hold. It is a go-to strain for patients that need to deal effectively with chronic stress and the residual pain caused by injuries or the side effects of certain types of rehabilitation treatments. This strain helps those with depression and various sleep disorders as well. This is a fruity and sweet blend of scents and flavors, with distinct hints of berries, mango, vanilla, mixed with floral and herbal scents. You may also detect hints of sandalwood. Together, these create a heavy and lasting scent.
FIND THE BEST DEALS TO BUY HYBRID WEED IN CANADA
Now that you know of the best strains in Canada, you might be asking yourself where you can get it! This is where The Pot Advisor comes in handy, we have already reviewed the best online dispensaries in Canada for you! For most online dispensaries you will be able to get deals and coupons allowing you to get the most out of your Bucks. Once you choose your next online dispensary please make sure to check for their Coupons, you can save up to 40% by just taking a look at it!
At The Pot Advisor we review everything related to Marijuana in Canada such as local dispensaries, local weed delivery, CBD, mushrooms… So if you are curious about a specific business or looking for a certain type of product take a look at our 420 buying guides. If you want us to review your favourite brand or your own business do not hesitate to contact us!