You can Buy Cannabis edibles in Canada since October 17, 2019. Legalizing cannabis edibles is a huge step forward for Canada as it provides more options for people who want to consume cannabis but don't like smoking or vaping. There are many of edibles, such as chocolate bars and cookies. The edible market in Canada is booming after the recent legalization, which means there are more products coming out on the shelves every day!
In this article, we will explain to you everything about buying weed edibles online in Canada. We've prepared a few lists of edibles tht will guide you in your buying process:
The Best Edibles
The Cheapest Edibles
The Strongest Edibles
The Best MOM for Edibles
The Best Deals & Coupons for Edibles
More than tips on buying edibles, we've also created a complete FAQ about Edibles. All your questions from the dosage to the price of edibles are answered in that section! Go through this article and become knowledgeable about edibles in Canada!
What are Weed Edibles?
"Edibles" is the term for cannabis-infused food products, which can include candies, beverages, chocolates, gummy candies, baked goods, strong edibles… They're typically made with cannabis oils such as THC or CBD distillate. Edibles are a good option for consumers looking to avoid inhaling the smoke from joints or pipes. However, the cannabis effects in edibles can be more potent and affect users for longer periods of time.
Since the legalization at the end of 2019 in Canada, edibles are increasing in popularity. Edibles have even been found to help treat ailments such as anxiety and chronic pain. As an added benefit, edibles don't pose risks to the respiratory system — unlike smoking marijuana.
The edible experience tends to differ from that of other cannabis products. The "high" from edibles can feel more intense, and it may last longer than the high you get from smoking. Edibles also take longer than smoking or vaping cannabis to kick in, although many factors affect the timing.

Types of edibles in Canada
Food Edibles is the most well-known type of weed edible. For many folks, it also remains the best type of weed edible. Cannabis-infused foods can take virtually any shape or form, from brownies and cookies to candy and on and on. But Edibles can also take the form of Beverages and Oils.
Here is a list of the most common edibles you will find in the Canadian market: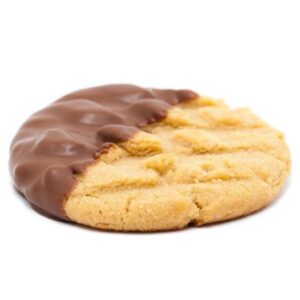 Brownies and Cookies are the most popular Bakes edibles, a real favourite. They have been a big part of the cannabis community since the '50s, the most recognized way to eat cannabis. Their flavor and effect can be intense, and the experience does continue to build once consumed. Everything hinges on how familiar you are with cooking with cannabis.
Different strains can produce different flavors. Baked goods just as other edibles are graded for potency, it is over the time where you ate a cookie and you didn't know how it will affect you. They are popular for obvious reasons. They are perfect for those who do not like smoking or vaping, and for those who enjoy eating cookies.
The Trendy: Gummies and Candies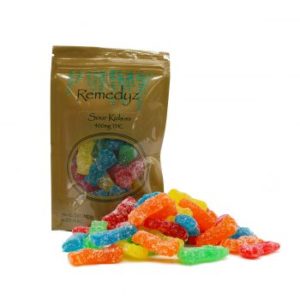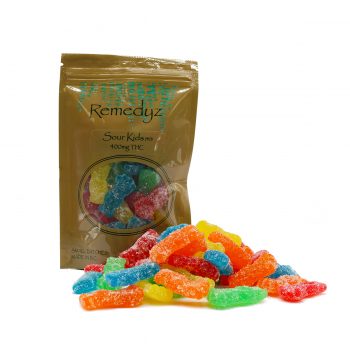 Cannabis candies are just as sweet and luxurious as other classic candy. If you need regular and convenient doses for medical reasons, this solution might be perfect for you. It is delivered and can be consumed easily and discreetly. Edible marijuana gummy candies offer a sweet and easy option for marijuana users. It is also the best seller for Online dispensaries as it is more convenient to ship than chocolate.
Dosing is always specified on the packaging with gummies, no matter which shape or form they come in. From Gummy bears, to classic medicated gummies in the shape of worms, variations of gummies don't lack online. You will be able to find your favourite taste, shape and potency without a doubt. You can of course find weed gummies that are THC dominant for a tasty and long-lasting high. Then CBD dominant candies are also for medicinal purposes.
The Gourmand: Chocolate treats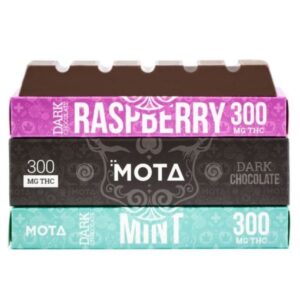 Marijuana and chocolate, truly a match made in heaven. That's why chocolate edibles are one of the most popular edible products among consumers. Many times, cannabis concentrates are infused into cocoa butter and then added to the chocolate.
You might choose the chocolate bar to launch your next adventure with friends. Or, if you're taking cannabis for medicinal reasons, it's easy to pack and travel with a package of Chocolate almonds. Other folks might choose something even more yummy, such as peanut butter cups. Variation of chocolate edibles are almost infinite, so make sure you take a look at different places to buy the product you prefer.
The Medicinal: Capsules & Tinctures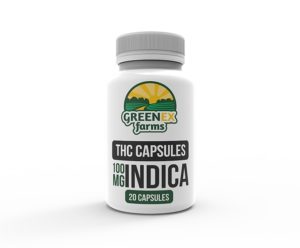 These are the historical edibles used for medicinal purposes. There was a time when tinctures and pills represented the most popular form of consuming cannabis until prohibition introduced by Nixon. They are some very efficient ways to make sure you are getting your daily dose of THC and CBD.
Many prefer not to smell like they've smoked cannabis. Whereas it is more difficult to determine how much dosage you receive from bud to bud, pills and tinctures provide a steadier dosage and a more predictable result. Consuming THC in this manner can be a very effective pain reliever but do make sure that you educate yourself. If you don't like the taste of Cannabis tinctures might not be the best choice, however, the effect is much faster as it is a sublingual edible.
The Refreshing: Beverages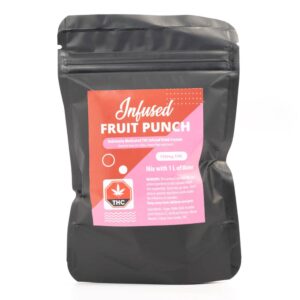 Weed Beverages are relatively new in the game. And it can be tricky to find them sometimes. But, now, enjoying your favorite weed has just gotten easier with this "subtle way to smoke weed". For the moment most of beverages you can find online are powders that you use to make an iced tea or a hot chocolate for example. In a physical store, you can find weed soda that carries up to 10mg THC. Weed still has a lot to offer to the beverage scene and is evolving everyday. Tea, coffees, Lemonade, sodas, and more are among the best sellers items at dispensaries this year.
The Potent: Strong Edibles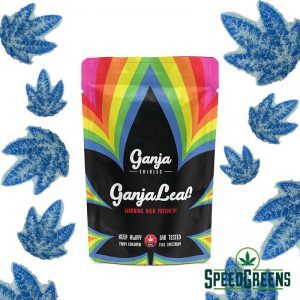 Strong edibles are not really new but people are really looking for them. It is the new version of the old cannabis brownie you ate in years 2010 which you didn't know the potency and you end up being really, super, extremely high for 8 hours.
Now that the use of cannabis is also more common, strong edibles can be used for medical reasons for patients with serious diseases. High THC or CBD concentration can really help people with cancer, sclerosis… If you are not sick nothing prevent you from trying them but you need to be really experienced to try them because the dream can end up into a nightmare.
What we call strong edibles are basically every edible with more than 200mg in it, if you take a look at our article dedicated to strong edibles you will find edibles with over 1000mg THC concentration for one serving!
Cheapest Edibles in Canada
Cheap edibles in Canada are the best, we've dedicated a full article to this topic so make sure to check it! When you live on a tight budget, cheap edibles in Canada are what you need to save money. You don't have to spend too much on good quality stuff, just find your favourite brands with cheap edibles.
Top 5 Cheap Edibles
Cheap edibles in Canada start as low as $10 which is affordable for everyone! Here are a few of them that you can buy online: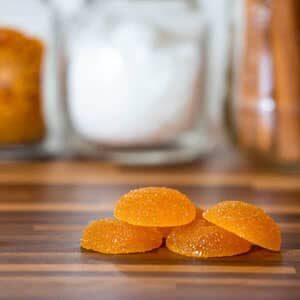 The Best Edibles in Canada
Canada is a vast and beautiful country with edibles to match. We've compiled some of the best edibles available in this great land of ours so that you can find all sorts for your tastes! If you want to know more about the best edibles in Canada check our dedicated article. Here's our top 5 list: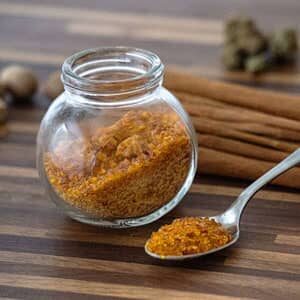 Strongest Edibles
Strongest Edible in Canada is the type of edibles that ranges from 200mg to +1000 mg. This is edible for those who have health issues and need ongoing THC relief. This can be tricky to find this kind of product so we've created a dedicated article about this topic.
Strong edibles are also great for those on a budget it offers a much better quantity/price ratio than usual edibles. If you are looking for something strong and you are used to cannabis on a daily basis we would recommend starting off with 50 mg if it's your first time. Strong edibles come with THC verified labelling so there is no guessing as to how strong they really are!
Top 5 Strongest edibles
Here are our top 5 strongest edibles in Canada, for more information about the strongest edibles in Canada, make sure to check our dedicated article!
The Best Online Dispensaries for Edibles
Most people prefer getting their edible orders delivered straight to their doorsteps instead of having to go all around town trying new places every time they want something new.
Online dispensaries offer better prices because there are no other costs associated with running the store like rent, wages and utility bills. They also often have more coupons and discounts than in-person stores do. It's best to find a reputable online dispensary that sells your favourite edibles.
Here is a short list of the best online dispensaries to buy your edibles, if you want to know more about this subject please take a look t our dedicated article!
BC Weed Edible, this online dispensary is dedicated to edibles. From edibles for beginners to the strongest edibles they have everything you need. Everything is made out of the best natural and organic ingredients.
Speed Greens is part of the best online dispensaries in Canada. They are great for Edible variety and potency.
HerbApproach for wide edible selection
BuyMyWeedOnline
Deals & Coupons for Edibles
Complete FAQ about Edibles
How Much does Edibles cost?
When it comes to buying your edibles online there is a simple rule you can use to make sure you are paying a fair price. As you already know, edible have their THC concentration in milligrams (mg) clearly labeled, in fact the THC that comes within the candy is the main expense when you crafting them. This is why we will use this concentration to determine the fair price THC/CBD edibles.
Here is the general rule: 10mg= $1 | 100mg=$10 | 1gr=$100
Everything slightly above or below this price is considered a fair price online. Of course, it will depend if it is simple gummies or more sophisticated baked products such as chocolates and macaroons. Also, if you are looking for strong edibles online the price is even better and can be up to 50% less.
When it comes to buying edibles in physical stores be ready to pay between 3 to 5 times the price that is available online. It can be fine if you just want to experience it but if you have to medicate I would strongly suggest that you go online.
How long does Cannabis edibles take to kick in?
According to some studies Cannabis Edibles typically take around 60 to 120 minutes to kick in. But many producers and retailers caution consumers to wait at least two hours to feel the full effects of the product before deciding whether to eat more.
However, onset time depends on a lot of factors such as:
Your tolerance for cannabis
Your body weight
Your edible's concentration of THC
How much of the cannabis edible you consume
Your metabolism
According to my personal experience, a really important factor is if you ate something in the last 3 hours. Let me explain it that way, if you are still digesting your previous meal the cannabis-infused gummy will take longer to kick in. However, if you are not digesting anymore and you only put an edible in your stomach it will be digested really fast and consequently, you will feel the effect faster.
For CBD edibles keep in mind that CBD-only edibles are not psychoactive. They don't cause the "high" typically associated with THC-infused edibles. As a result, it may be harder to identify when CBD products have taken effect.
For both types of products, onset time also depends on where in the body the edibles are being broken down and absorbed into the bloodstream. We distinguished Sublingual and Digestive Absorption.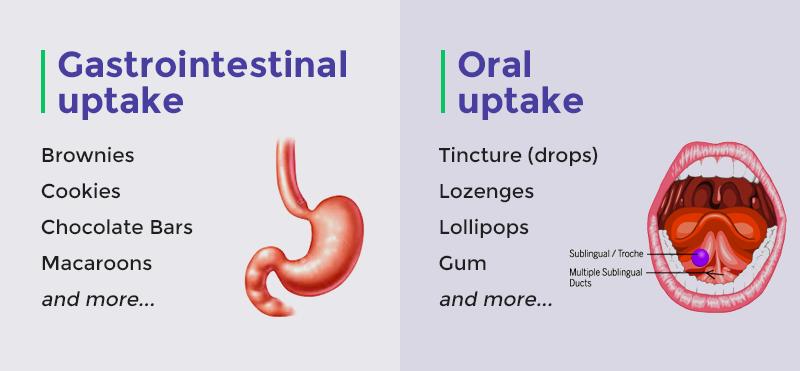 Sublingual absorption = Faster to kick in
Some edible products, such as lozenges, gum, and lollipops, are ingested but not actually swallowed. In these cases, absorption occurs through the mucus membranes of the mouth. This is called sublingual absorption, and the effects are more likely to appear faster.
Digestive Absorption = Slower to kick in
Chocolate, gummies, cookies, and brownies usually have longer onset times. This is because absorption first occurs in the digestive tract. From there, active ingredients enter the bloodstream and travel to the liver.
In the liver, active ingredients are metabolized before they are released back into the bloodstream and enter the brain, at which point the effects appear.
How long do THC edibles last?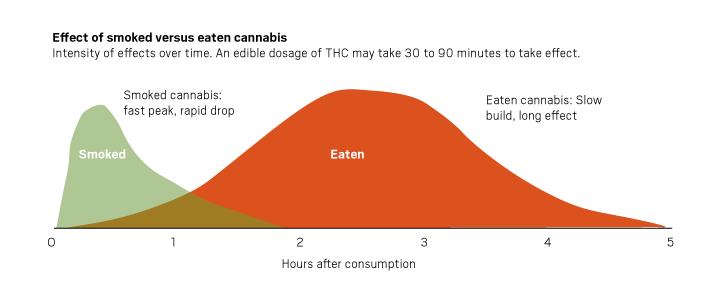 While edibles take a long time to kick in compared with smoking or vaping, they also tend to last much longer. The average dose from an edible can last up to 6 hours, with the strongest effects occurring about 2-3 hours after ingestion.
Again, this will vary depending on a few factors, such as dosage, metabolism, and tolerance levels. Taking a very large dose or a dose with very potent THC levels may cause a stronger, longer high, as the body takes time to process the THC out of the system.
In general, it is likely that the high from an edible will last for a few hours.
What is the dosage chart for cannabis-infused edibles?
The ideal edibles dose depends on a lot of parameters mentioned above, including tolerance, body weight, and the experience you're looking for. But there are some basic guidelines that can help you find the right dose of marijuana edibles, which are measured in milligrams (mg).
Marijuana edible products you purchase have their THC concentration in milligrams (mg) clearly labeled. Keep in mind that edible products like marijuana-infused chocolate bars are designed for multiple servings. For example, if an edible packaging says it contains 100 mg of THC and it is divided into 10 single-serving pieces, each piece contains 10 mg of THC. Always know how many milligrams of THC you are taking.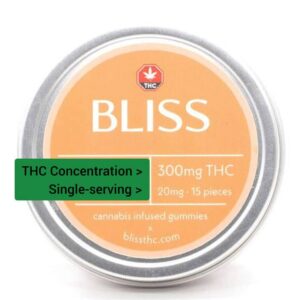 If it is your first time and you usually don't smoke marijuana we advise that you take no more than 10mg and wait for a couple of hours before renewing the experience.
1mg to 5mg, Micro doses. You will barely feel anything however you can still have some of the marijuana benefits without noticing it. Creativity, Relax…
5mg to 10mg, Mild effects. Relief of pain, stress, anxiety. If you never experienced edibles and if your tolerance to THC is low. This is how I started as an occasional smoker, 10mg is usually enough to get a mild high for a couple of hours.
10mg to 20mg, Moderate effects. You will experience stronger symptom relief, euphoria. This is a good dose if you already tried edibles before and you know its effect on your body. You also smoke pot from time to time so you have a moderate tolerance to THC.
From 20mg to 50mg, High effects. You will experience strong euphoria and deep relief of pain, stress… This is for regular weed smokers and you are not afraid of getting high (significant tolerance to THC).
From 50mg to 200mg, Strong effects. You smoke on a daily basis even in the morning with your coffee or you're looking for serious medication such as patients living with inflammatory disorders, cancer, and other serious conditions.
From 200mg to 1000mg, Extreme effects.
What are the Effects of Edibles?
The Benefits
The benefits of cannabis-infused edibles are the same a marijuana itself. The following list of marijuana benefits are some of the most commonly discussed in scientific research:
Pain management: arthritis, fibromyalgia, endometriosis, migraine
Reduced inflammation: Crohn's disease, irritable bowel syndrome, rheumatoid arthritis.
Neurological and mental disorders: anxiety, epilepsy, multiple sclerosis, Parkinson's disease, post-traumatic stress disorder (PTSD), Tourette syndrome…
Marijuana is also known to help with sleep management and stimulates appetite and weight gain.
But Cannabis-infused edibles also present distinct advantages over smoking. These include:
No respiratory risk: Edibles do not involve burning marijuana and inhaling the smoke, and therefore do not pose the same risks. Cannabis smoke contains carcinogens. In addition, regular cannabis smoking is associated with respiratory issues such as lung inflammation and bronchitis.
Longer duration: Edibles last longer than smoking or vaping, which makes them ideal for medicinal users who want long-acting relief from symptoms.
Accessible: Taking edibles does not require going outside. People who cannot smoke may also find edible products easier to consume.
Discreet: Much like medication, it's possible to take edibles without others noticing. Unlike smoking, edibles aren't associated with odor. This may be helpful for those who use cannabis for medicinal purposes and need to take it while at work.
Side Effects
Just like for any other cannabis product there can be side effects to edibles. Some people report that edibles are more intense than getting high through smoke because of the way cannabis interacts with digestion and receptors in different ways than smoking does.
THC is processed differently by different people's bodies according to their genetics which means while some users might experience these severe reactions others do not have any reaction at all.
The following symptoms are possible side effects of edibles consumption:
Red eyes
Dry mouth
Drowsiness
Anxiety and panic attacks
Vomiting
Agitation
Confusion
You should be extra careful for your first time trying edibles in order to have a pleasant experience and not undergo any side effects. A couple of advice to prevent side effects:
No more than 5mg or 10mg for your first time
Always wait 2 hours for the edible to kick in
Keep Water and Food on your side
Just relax
Are Cannabis Edibles completely legal?
Since cannabis edibles are now legal in Canada, there are a number of restrictions that must be followed. The legal age for recreational cannabis and edibles consumption is 18 years old in most provinces in Cannada
THC Limit
For example, one thing to know about is the limit on milligrams per package: "The maximum amount of THC permitted for any edible product will not exceed 10 mg per package"
This means if you're buying something like a pack of gummies, the maximum milligrams allowed is 10mg. Which is really low, to be honest. Canadian government tries to be cautious with cannabis-infused products because of the risk for underage persons and kids to ingest it. This is why they added other restrictions.
Edible Content, Packaging and Label
The packaging needs to be plain and child-resistant. Edible products cannot be sold in more than one package per person at a time and they are also required to come with clear labels warning people against consuming too much cannabis product all at once, as this can lead to an overdose.
They are also required to come with clear labels that include:
Edible products must not be easily confused with non-cannabis food or drinks (e.g., no more "Pot brownies or cookies").
Each package of edible cannabis product can only display one brand name on the label and information about THC/CBD content
They must use the standardized cannabis symbol for products containing THC
Just as any other food product they'll have to give the ingredient list, allergens and nutrition facts table
All CBD edibles will have a maximum limit of 0.3% THC but these also require strict labelling requirements as they do not produce psychotropic effects.
Overall Edibles:
Must not be appealing to youth
Must not make health claims
No elements that would associate the product with alcoholic beverages, tobacco products, or vaping products
Must not make dietary claims
Must not make cosmetic claims
Cannot contain any of the following: nicotine, alcohol, vitamins or minerals. They also have limitations on caffeine content.
Where to Legally Buy Edibles Online in Canada?
Since the regulation, you can buy cannabis edibles online in Canada. Depending on the province you live in Canada you will be able to buy your edibles from the following stores:
BC Cannabis Store
OCS Store
Alberta Cannabis
SQDC
Retailers must follow strict guidelines imposed by Health Canada. In order to Buy Edibles Online in Canada, you will need:
a valid government-issued ID showing your date of birth
an email address used only once
a mobile phone number with text message switched on
and a credit card.