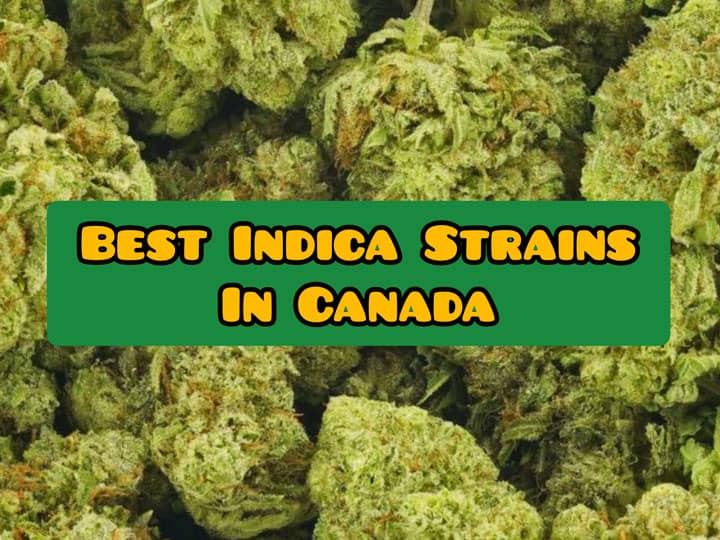 Do you love Indica Weed Strains? If that is the case this article is made for you! When you like marijuana it's safe to say that you are frequently looking for the top Indica strains available. Let us help you find your night time Indica strain with intensely relaxing effects for a night of deep sleep. At The Pot Advisor, we've reviewed the best weed strains available in Canada in 2021, interviewed cannabis experts, and analyzed data from the best online dispensaries.
What are the best Indica Strains at the moment? With our experience, we've been able to come with a top 10 list of Indica strains in Canada. With this list, you will be able to experience different strains in 2021 and maybe find YOUR favourite Indica strain ever.
We have created this list to help you find the perfect Indica weed strain for your personal enjoyment and therapeutic needs. Some of the strains listed here are part of the strongest marijuana strains available in the market, so if you want a potent high you will also find what you are looking for. We hope you will be intrigued by some of them and willing to try them sooner than later! This article is dedicated to Indicas but if you are looking for Hybrid or Sativas we have dedicated articles for them.
LIST OF THE BEST INDICA STRAINS
If you consume Indica-dominant strains, you can expect to feel relaxed, euphoric, happy, and sleepy. Indicas are commonly known as "nighttime" strains, used for relaxing and unwinding at the end of the night unlike Sativa Strains or Hybrid Strains which can be highly energetic. Take a look at the list below and get detailed information such as THC content, flavour and effects. If you want more information about a specific Indica strain you can take a look at its complete strain review, you will find more pictures, lineage, sativa/indica balance, and where to buy it in Canada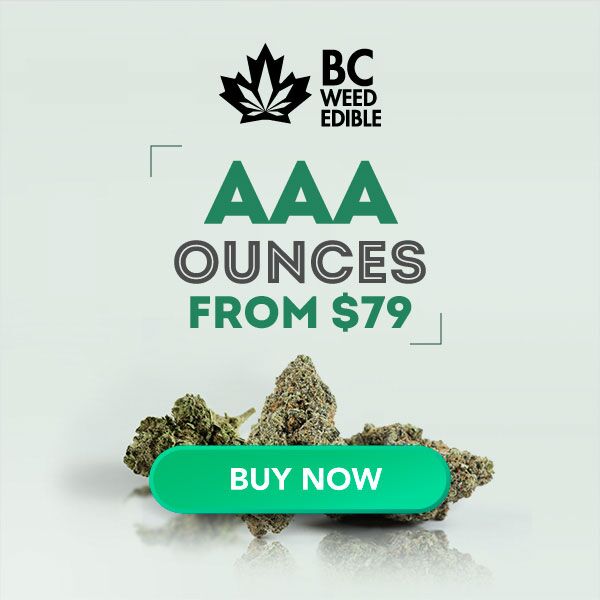 | | | | | | |
| --- | --- | --- | --- | --- | --- |
| | | | | | |
| | | | Euphoria, Happy, Relaxing, Sleepy | Pine, Spicy, Sweet, Woody | |
| | | | Body High, Energizing, Euphoria, Happy, Hungry | | |
| | | | Euphoria, Happy, Hungry, Relaxing, Sleepy, Uplifting | Blueberry, Candy, Grape, Sweet, Vanilla | |
| | | | Body high, Relaxed, Happy | | |
| | | | Euphoria, Happy, Hungry, Relaxing, Sleepy | Herbal, Lemon, Pine, Spicy, Sweet, Woody | |
| | | | Euphoria, Happy, Relaxing, Sleepy | Citrus, Fruity, Pine, Spicy, Sweet | |
| | | | Body High, Euphoria, Happy, Relaxing, Sleepy, Uplifting | Lime, Nutty, Pine, Spicy, Sweet | |
| | | | Cerebral, Creative, Euphoria, Relaxing | Citrus, Lemon, Pine, Sweet | |
| | | | Body High, Cerebral, Euphoria, Happy, Hungry | Berry, Blueberry, Candy, Orange, Sweet | |
| | | | Body High, Hungry, Relaxing, Sleepy, Uplifting | Cheesy, Creamy, Nutty, Sweet | |
TOP 10 INDICA CANNABIS STRAINS IN CANADA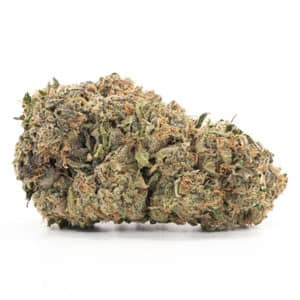 Northern lights is a highly popular strain, borne from the blending of Afghani Indica and Thai Sativa, that delivers a relatively mild level of THC (16 – 22%), and just the slightest hint of CDB (0 – 0.01%). The aromas and flavors are primarily derived from earth tones, pine and citrus, with just a touch of bitterness thrown in to balance it all out. This helps enhance the relaxing impact this high delivers and that makes it a great choice for dealing with stress and insomnia. It's also great for reducing, anxiety as long as it is not used in high doses. That can have the exact opposite effect.
It's doesn't take very much to start appreciating all of the benefits of this strain either so your investment in Northern Lights goes a long way. The best time of day for this strain is at night when the mood is mellow, the couch is comfortable, your favorite munchies are close at hand and you are ready to really relax. On the munchies front, this strain is definitely an appetite enhancer so look at edibles made from this strain and kill two birds with one stone.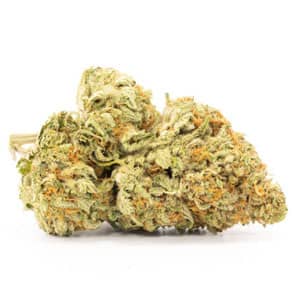 As the foundation for so many strains, OG Kush can be found in many other strains but that's only because it's so good all on its own. This is a dominant Indica strain with a 75:25 ratio which means this is a hard-hitting high that launches a strong euphoric wave that is slowly followed by a just as strong sense of couch-lock. It has its own foundations too. This is a hybrid that was crafted by joining Chemdawg and Hindu Kush.
This pairing produces a dense bud that is primarily light green, with a few traces of purple and bright orange pistils. This strain delivers strong earthy scents and the flavor is hashish. While great recreational cannabis, the real value of this hybrid shines through as a medicinal. It has shown strong results in treating Alzheimer's patients as well as helping patients with various mental health issues, and the beauty of this strain is, it only takes a little to get the job done. It also helps reduce stress and anxiety while improving focus and sleep quality.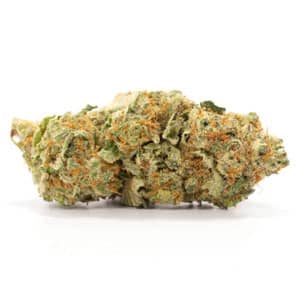 Purple Punch, with a ratio of 80:20, is principally an Indica, crafted by crossing 2 classics, the Larry OG and Grand Daddy Purps. What a powerful combination and one that's sure to please those that enjoy a sweet and fruity flavored weed. It potent as well, with THC levels that consistently come in at 18% to 20%. Staying true to its name, the bud has deep purple coloring, with highlights of gold and bronze. These colors really come to life when these plants are grown in natural sunlight but will also do well in well designed grow rooms. This strain doesn't do as well as a house plant.
They are quite a few variations on the purple strain theme and all deliver strong results without needing very much. This starts as euphoric, with a strong measure of focus, making it a great weed in a social setting and with activities that require concentration. This high eases into a nice relaxed start making it just as enjoyable at the end of the party as it was at the start. Medicinally, Purple Punch is most often used to reduce anxiety but this is in low doses. It also helps reduce stress and induce deep and restful sleep.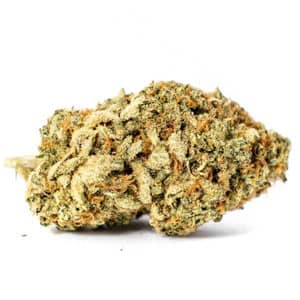 What do you get when you cross Cherry Pie and Tangie. You get Forbidden Fruit and like the strains it was bread from, you get outstanding flavors of cherry and tropical fruits. It is an Indica dominant strain with a potent average THC content of 25%.
Those that love this strain, and there are many, love how relaxed and happy it makes them feel. They also love the flavor, along with the beauty of this bud. It's deep purple to its core and heavily laced with orange calyxes and a nice trichomes frost. On the medicinal front, this is most often used to reduce stress and anxiety, to address insomnia and to reduce joint and muscle pain.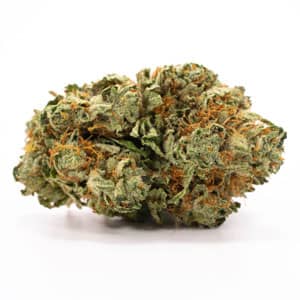 Hindu Kush is a 100% pure indica strain that is native to the Asian mountain regions of Pakistan and Afghanistan. Because the environment this grows in is so harsh, it has developed into a very dense bud that is cover in crystal trichomes that are a favorite of hash makers. As a pure strain, it's also often used in hybrids so even if you haven't sampled on its own, you probably have encountered it in one of its many other forms. The effect of this weed if most definitely calming. You'll feel pleasantly relaxed, happy and euphoric, all leading to a sleepy haze that leads to a restful night's sleep.
It's also an excellent strain for relieving stress, muscle and joint pain, insomnia and anxiety. So also find it useful to bring that out of a state of depression. The aroma is subtle with sandalwood being the dominant scent. The flavor is earthy but really, most folks don't sense anything distinct when they smoke this weed. The one thing to be most aware of with this strain is the impact it is reported on motivation. If you need to be focused and productive, this isn't the right strain for that time but if you are ready to really relax, this is just about as good as it gets.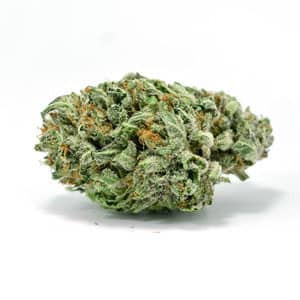 Skywalker OG is known as a super heavy, Indica dominant, high that's driven by a THC content levels that often tops 26%. Even at the lower levels of this strain, THC comes in at 20% so you can expect a quick and heavy cerebral high that moves into a complete state of relaxation. This is a dark and dank smoke that starts out with energy and euphoria before morphing into a couch-lock.
You feel sleepy, pain-free, and anxiety-free with this weed. It also helps combat depression but oddly, it does little to combat insomnia for a majority of those that have sampled this strain. The buds of this plant and primarily green and most report an underlying taste that is reminiscent of tangerine. It's also been described as a cool and crisp tasting smoke. For most, this weed is perfect when you want to check out for a while and just drift in space.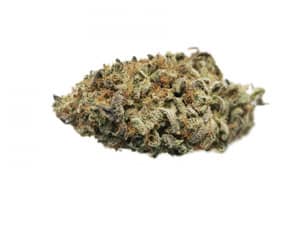 Born from OG Kush Breath and dressed in a glittery array of trichomes coppery-orange pistils, this green and lavender Indica hybrid delivers a potent punch, along with a sweet, pungent, and earthy aroma. These are exactly what should be expected from an Indica strain so this stays true to form. On the THC front, the average comes in at 21% but it can often top out at nearly 30%.
That makes it rather easy to overdo it with this one so you'll need to take a bit of care. When you do hit that perfect mark, you'll feel relaxed, with early stages of euphoria. You'll be feeling nicely uplifted as well as you slide into a drossy state of relaxed bliss. This strain has some excellent and well-rounded medicinal benefits as well that include pain relief, anti-depressant qualities, reductions in anxiety and stress and a good counter to insomnia.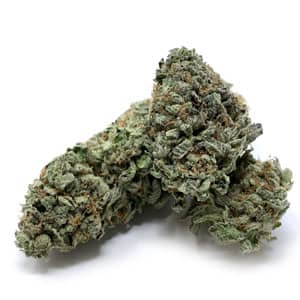 Khalifa Kush, also known as Wiz Khalifa OG, is an 80:20 Indica hybrid bred from the ever-popular OG Kush. With relatively high 24-27% THC levels, this is a potent strain that does wonders for boosting energy, focus, and just an overall happy feeling. For this reason, most love this strain as a great way to start a wake and bake day.
This is a dark and dank bud, with flavors that mix citrus and pine. It's a densely packed bud that boasts colors that range from deep green to lavender, with traces of copper-colored pistils.
This strain was designed specifically for a Philly-based rapper who was looking for a strain that would have him soaring through his shows and that is exactly what has been achieved with Khalifa Kush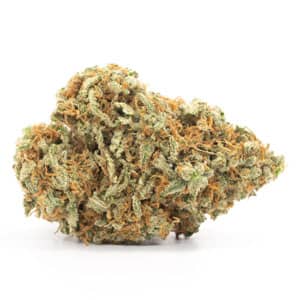 Take a bit of Girl Scout Cookies. Mix that with some Blueberry. These are the foundational building blocks of Blue Cookies and as you may have guessed, this is a sweet and flavorful strain that calms a sooths from start to finish. Just don't let the sweet name fool you. This is a heavy high (nearly 20% THC), that works to calm rather than energize.
There's lots of euphorias that quickly hits the head and that's followed by extreme relaxation that helps you blissfully melt into the couch. The blend should leave little doubt about the sweet taste of this weed. The aroma is equally sweet and pleasant. This matches well with sweet-tasting munchies so think about grabbing some cookies or maybe your favorite pint of ice cream. Medicinally, this helps relieve pain, stress, anxiety, depression and insomnia.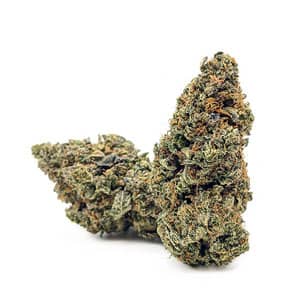 It's a wedding, some gelato, an ice cream sundae and more. Ice Cream Cake is an Indica blend that is everything you love about a birthday party, including the vanilla cake. At 75:25, this is clearly Indica, with all of the typical calming and euphoric qualities you'd expect from this balance. It starts out with waves of euphoria, followed by great calm, a clear mind, and some serious couch-lock.
Many also report feeling like they are floating as any sign of stress melts away. It is an extremely relaxing high where the mind is calmed as well. Racing thoughts move into the slow lane where they stop creating anxiety. Pair this with something tasty and sit back and relax with a good movie. Just don't expect to get much else done. This is mainly about relieving stress, reducing pain, easy a person out of depression and generally washing away most anxieties.
FIND THE BEST DEALS TO BUY INDICA WEED IN CANADA
If you read this article that means your are looking for Indica strains to experience. So if don't know where to buy them at the best price yet, take a look at our articles and find the best online dispensaries in Canada! We also help you find the best deals and coupons to get the most out of your Bucks. Last but not least at The Pot Advisor we review everything related to Cannabis such as online dispensaries, local weed delivery, CBD, mushrooms… So if you are curious about a specific business or looking for a certain type of product take a look at our 420 buying guides.