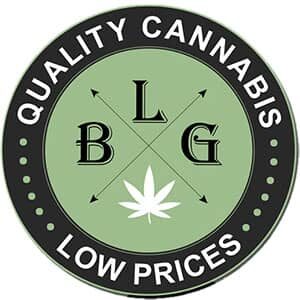 BuyLowGreen is one of the first online dispensaries in Canada, they have been mailing Marijuana to your doorstep since the legalization. While they might not be the most visible one when you search for weed on Google they are still a reliable online dispensary. Let us tell you a bit more about BuyLowGreen in this review, we will check the product variety they carry within their online dispensary, review specific products like flowers and concentrates, highlight the deals and offers available, and finally, we will score BuyLowGreen between 0 and 10.
BuyLowGreen believe in offering medical marijuana of the highest quality at the lowest prices. They maintain a high level of professionalism through their customer service and have remained a trusted marijuana dispensary for the community for a few years now. Their ultimate goal is to provide their clients with the most secure, reliable, and safe experience when it comes to buying weed online.
BuyLowGreen just as most online dispensaries in Canada are based in British Columbia, which is the province famous for its dynamic Cannabis industry. Most of the cannabis people are smoking in Canada is coming from there. This is the Canadian cannabis laboratory where new strains are bred every day and where the quality is the best for a fair price tag. With that in mind, there should be no surprise regarding the quality of BuyLowGreen products. You will never be disappointed! But if you face any problem regarding your order you can be assured BuyLowGreen will handle the situation. Now let's dig into it!
BuyLowGreen Review: Cannabis Variety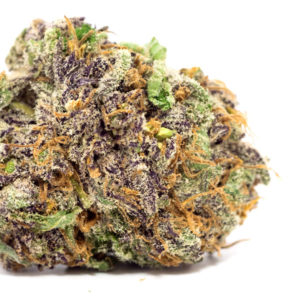 You will 50 different weed strains available in their online dispensary. Their inventory includes budget weed oz from $130 and AA, AAA, AAAA weed grade. Their stock is changing relatively fast, even though you should be able to buy two times the same strain during the month. For the highest quality available which are basically quads, you can expect to pay up to $200, which is a relatively low price when you keep in mind that some of their competitors are selling the same grade for almost $300.  
Some of their Best Seller strains are:
AAAA Death Bubba
Girl Scout Cookies
Blue Hawaiian
You can buy from a fourth ounce up to an ounce, if you are looking for larger quantities you can always mix n match your weed ounces and save up to 20%!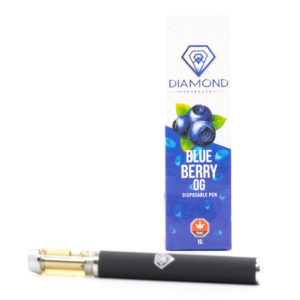 Around 60 concentrate product is what is available at BuyLowGreen. Their concentrates inventory includes shatter, hash, cartridges, phoenix tears, rosin. live resin, moonrocks, and more…  With this variety you can be sure that you will find the perfect fit for your 420 needs. If you are sensitive to price tags there are always deals and promotions that will allow you to save a significant amount of bucks.
Here are a few of their best sellers:
Bob/Keyy Refill Cartridge
Moonrock Pre-Roll Joints
Lebanese Hash
While BuyLowGreen might not have the biggest selection of concentrates products you will for sure find your favourite type of concentrate.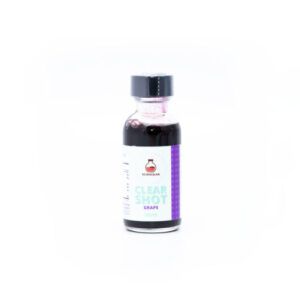 Around 50 edibles are available for sale. You can find both THC and CBD edibles in different shapes and colours, such as the classic cola bottles gummies, cookies, lollipops, chocolates. Most surprising you can find THC shots with 300mg THC or even olive oil for your cooking needs! The THC content is from 10mg up to 800mg for the most potent edibles which allows both recreational and medical consumers to find the right product.
Here are a few of their most popular edibles:
Custom 420 200mg Infused THC Gummies
Meddy Bear Gummy Bears 100mg THC
Twisted Extracts Jelly Bombs 80mg
If you like a specific edible brand like Twisted Extract, MOTA, Boost, Sweet Janes… BuyLowGreen carry them all!
BuyLowGreen Review Overall Experience
Pros
AAAA Weed is affordable
A wide selection of edibles from low THC to high THC dosage which fit everyone needs
Budget Oz are available for AAA grade weed
Flawless customer service
Cons
Weed strains are not always available on 4th, half, or ounce which can be a bit frustrating
No $99 Ounces
If they can have a bit more weed variety that would be perfect
Notation
Price 8/10
Quality 8/10
Variety 7/10
Customer Service 9/10
Final Score: 8/10
BuyLowGreen is one of our go-to online dispensary in Canada. They carry high-quality products and they are offering them for a fair price, allowing everyone to get 420 products. Their customer service is what makes the real difference, you can count on them in case you are facing any problem. Don't wait, try them out, and make your own opinion. Feel free to comment below and let us know what you think of Cannabismo and the experience you had with them!