What is 5a weed?
If you are looking for information about AAAAA Weed that means you already know about the A-AAAA grading system. If that is not the case you can always check our dedicated article about this topic. As a quick reminder, the weed you will buy online is 99% of the time graded from A to AAAAA depending on the quality of the batch. This gives you a good idea of the quality you will receive. In order to grade the weed online dispensaries are using different factors: CBD or THC-level, Flower Structure, Trichome Density, Trim Quality, Terpene profile, Flavor and Effect…
The meaning for AAAAA Weed or 5A Weed is simply: the most premium marijuana that is available in the market. 5A or also often called AAAA+, AAAA++, or high quads. It doesn't change anything, it remains that these are the most potent, beautiful and highest quality strains available in the market.
When ordering a 5A strain, users can be sure that the product they get will be the most exquisite marijuana they have ever seen, rolled, or smoked. Each and every aspect from THC/CBD content, trichome quantity, potency, and aesthetics will be higher than what any 4A strain can reach. In terms of the market today, 5A is quite simply, the best quality weed you can buy online. There is no higher rating than this.
Which are the best 5A Weed Strains?
First, it is important to mention, AAAAA or the grading itself is not related to a strain in particular but to a specific batch. However, we tend to find the same AAAAA weed in Canadian online dispensaries. You will find below a few of the most common 5A weed you can find: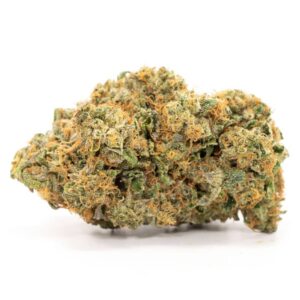 Description: Death Bubba Strain is an indica dominant hybrid (70% indica/30% sativa) strain created as a descendant of the hugely popular Bubba Kush strain. This dank bud boasts an insanely high THC level that ranges between 25-27% and effects that can end in an almost death-like sleep.
Flavours: Sweet, Earthy, Pungent
Effects: Relaxed, Sleepy, Euphoric, Happy, Hungry
Medical Uses: Pain, Insomnia, Stress, Lack of Appetite, Fatigue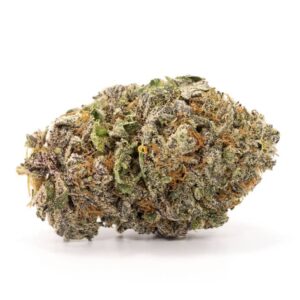 Description: Also known as GCG or God's Green Crack is a well-balanced indica hybrid strain bred by Jordan of the Islands, who had one goal in mind in his breeding effort – to lighten up the hard-hitting effects of God bud with a mind-cleansing and energetic buzz from Green Crack Sativa. The descendant of the indica (60%) and sativa (40%) parents, the Green Crack God delivers both cerebral and body effects that bring the user into a euphoric state of mind while relaxing muscles. Check our Gods Green Crack strain review for more information about this strain.
Flavours: Tangy smell with a noticeable hint of fresh berries and mango undertones.
Effects: Body-mind relaxation,Uplifting cerebral euphoria GCG strain can induce food cravings, so be prepared for some serious munchies after your smoking sesh.
Medical Uses: Stress, Insomnia, Pain, Depression, Fatigue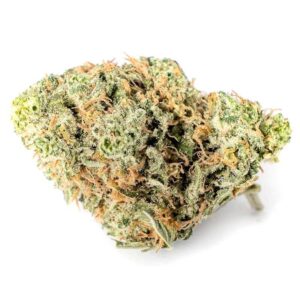 Description: King Louis XIII Strain , popularly known as King Lewie or King Louis, is a fairly powerful marijuana hybrid well-known for its potent sativa and indica-leaning effects. The 70% indica/30% sativa is bodily and mentally stimulating and is one of the most ideal strains for when you want to kick back after a long day. THC level of between 22 to 24% and 0.1% CBD. Its above-average levels of THC and CBD make the strain perfect for both recreational and medicinal use.
Flavours: Spicy and sweet aroma with musky, pungent, and earthy undertones. King Lewie is known for its pleasant flavours of sweet pine and earthy.
Effects: Physical and mental high, Relaxed, Sleepy, Euphoric.
Medical Uses: Body tension, chronic pain, and cramps, insomnia.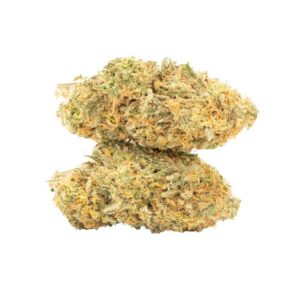 Description: Girl Scout Cookies, or GSC, is an OG Kush and Durban Poison hybrid cross whose reputation grew too large to stay within the borders of its California homeland. Girl Scout Cookies is an indica-dominant hybrid with a strong sativa component (40:60 sativa/indica ratio). This strain can reach THC levels of up to 28%, meaning it's one of the most potent strains available to medical marijuana patients.
Flavours: Earthy, sweet, pungent
Effects: Relaxed, Uplifted, Happy, Euphoric, Creative
Medical Uses: Stress, pain, depression, lack of appetite, headaches
What's the price of AAAAA Weed?
Obviously, 5A Dried flowers are the most expensive you can get in the Canadian market. On average you will be able to buy your AAAAA weed in Canada anywhere between $200 (if you are lucky) to $280.
If you don't want to pay full price when buying online take a look at our coupon and discount codes. We will also add a few coupons in the section below. Other solution is to check the deal section of your favorite online dispensaries, there are always hidden gems, the only problem with that: most likely you won't be able to find it the next week.
Where to buy 5A Weed Strains in Canada?
When it comes to buying 5A weed it can be a bit tricky to find the perfect dispensary. Since physical dispensaries are not using this grade system you will have to rely on Online dispensaries, check out our articles about the best online dispensaries in Canada if you are still figuring out the best fit for you.
For the best quality weed available in the market you can take a look at:
Conclusion about 5A Weed in Canada
As you know 5A weed is referring to the best quality weed available in the market. This grading is based on the analysis of different factors such as THC level, trichomes density or quality of the trim. 5A's are also called AAAA+ or else but it is basically the same thing.
It's important to realise that the grade of the weed is not dependent on the strain itself but the batch, you can find the same strain which one will come as a AAA and the other one as 5A. However some strains tend to be often seen in their 5A versions such as the Death Bubba which is basically because people are crazy about this strain. The pricing for this kind of weed is almost systematically above $200 for an ounce. But if you use our coupons to buy your weed online you can get better pricing.
Final thought, maybe the price is too expensive. In that case you should take a look at the Quads/AAAA Grade weed because they come at better pricing and the difference is not always obvious, if you are interested in that you should take a look at our AAAA Weed Guide.