The first thing we see about the West Coast Supply online dispensary is that it is highly rated on Google with a rating of 4.9 / 5 out of 478 reviews. What easily put new consumers in confidence. Then just browse the catalog to realize that the dispensary offers many varied products: weed (sativa, indica, hybrid from AA up to AAAAA), concentrates, edibles, vapes, CBD. All the essentials to suit smokers and non-smokers alike, all at competitive prices. For example, it is possible to find an ounce for less than $ 99, which is rather rare.
The dispensary accepts payment via e-transfer, but also in bitcoins, credit, and debit cards, while most only take into account one payment method. There is however a 3% surcharge for using the credit card option. The dispensary then delivers packages across Canada via the Post Regular Parcel service or XpressPost within 1 to 7 days depending on the province. For free delivery, you must order more than $ 150 worth of products.
The wide range of products, the variety of prices, the quality grade up to AAAAA, and the good customer feedbacks are enough arguments not to be interested in this dispensary which allows users in search of cannabis to find a product that suits their needs, whether it is to have a good time or to relieve ailments. To give you a broader overview of their products, we tested two strains at different prices and grades, as well as a concentrate.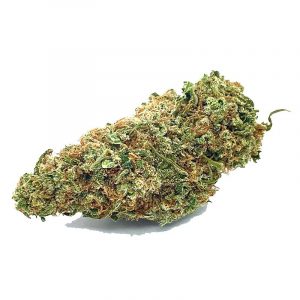 The West Coast Supply flower catalog is quite large with a choice of 158 different strains classified by category: sativa, indica or hybrid. We also find the quality grade ranging from AA to AAAAA which allows you to better choose your weed according to the desired quality or your budget or mix & match for those who want to test several products. We can also find interesting prices at $ 99 and less for an ounce. Here are some of their popular strains :
$79.00 an ounce of Blue Dream AA
$160 an ounce of Strawberry Cream AAA
$180 an ounce of Alaskan Thunder Fuck AAA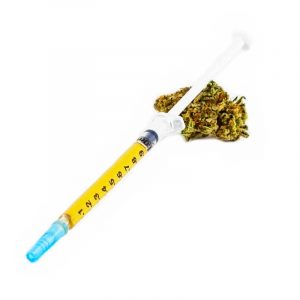 West Coast Supply concentrates include distillate, shatter, hash, diamonds, live resin, oils, and kief among 68 products in total. We are also happy to find mix & match concentrates in the catalog which is not usual. Prices start from $10 for one gram of hash up to $588 for an ounce of shatter mix and match. Here are some of their most popular concentrates products:
$25 for a Delta 8 Flavoured Distillate Syringes
$25 Live Resin – Gram
$45 Shimmer THC Cartridges – 1000 mg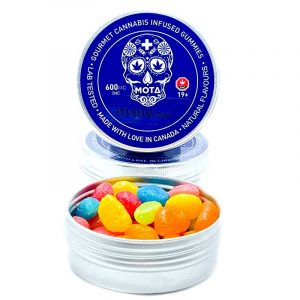 There are also many edibles with a choice of 61 products including capsules, candies, chocolate, drinks, and mix & match as well. Prices vary between $ 6 for a pack of 5 capsules and $ 112.50 for the 5 pack edibles mix and match. Here are some of their most popular edibles products:
$25 Mary's Extreme Strenght Sativa Bunnies
$35 Chocolit.500mg THC Chocolate bars
$35 Nummy Slices 800 mg
West Coast Supply Online Overall Experience
West Coast Supply is a trusted dispensary trusted by consumers with a complete and wild range of products. We are seduced by the very attractive prices offered (like an ounce for less than $ 99) to suit all budgets, but also by the quality levels (from AA to AAAAA), as well as the products that are available in all shapes and for all tastes. We doubt you won't find the right product for your needs (unless you're consuming shrooms), whether it's for fun or medical purposes. And if you don't know what to choose, you can opt for the mix and match available in almost all categories, the real plus of this dispensary!
Pros
A wide variety of products (flowers, edibles, concentrates, vapes, CBD, accessories)
Choice of flowers from grade AA up to AAAAA with a good value for money
Some products at less than $99 an ounce
Mix & Match available for weed, concentrates, gummies and vapes
Many payment methods (e-transfer, credit/debit cards, bitcoins)
Cons
Free delivery at $150
No shrooms
Notation
Price 9/10
Quality 9/10
Variety 9/10
Customer Service 9/10
Final Score: 9/10