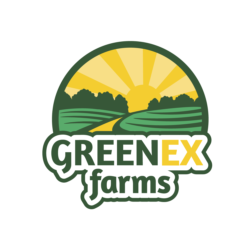 GreenEx Farms is a relatively new online dispensary in Canada, there are also one of the best same day delivery in Vancouver. Greenexfarms is located in the Vancouver BC area where the best weed in Canada, some people even say in the world, can be found. They are really into the medical aspect of cannabis. If you have any health issue that can be solved with CBD/THC you will find a product that suits your needs in their online dispensary.
Greenexfarms makes ordering medical grade cannabis and weed from the internet safe, easy, and discrete. If you are expecting same-day delivery in Vancouver because you are lazy on your couch watching your favourite TV show they have you covered! The good thing with them is that you will find both medical and recreational products. All you have to do is browse the online shop, and checkout using a secure payment method.
They strive to offer the best quality weed in Canada.
Now let's review their selection of products.
GreenexFarms: Products Variety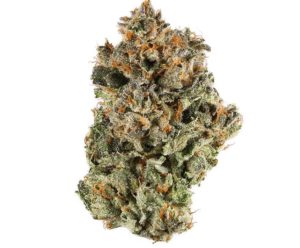 You can find up to 10 strains of weed at the moment, all AAAA grade weed. They offer you top-shelf Exotic Indica, Sativa & Hybrid Strains.
Their most exotic Strains are:
Vancity Death AAAA+
Wedding Cake X Cherry Pie (AAAA+)
White Walker OG (AAAA+) *Organic*
They are often renewing their strains, you might not be able to find those ones for a week or so and find it again the next week.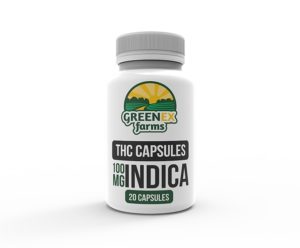 You can find around 10 different types of oils, they all come in different sizes and strength but they are all medical-grade certified:
CBD/THC Tinctures
CBD/THC Vape Cartridges
CBD/THC Capsules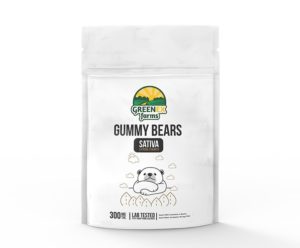 You can find around 10 different types of edibles mainly Candies & Chocolates once again they come in different sizes and strength but they are all medical-grade certified. 
GreenexFarms is one of Canada's best online dispensary to buy medical-grade edibles online. They don't have a big selection of edibles but everything is made by them in small batches.
GreenEx Farms: Offers and Deals
GreenEx Farms: Loyalty Program
Just like most of the online dispensaries in Canada, you will benefit from a loyalty program. For every $1 spent you will earn 1 Point. 100 Points is worth $5, that basically means you can save 5% of your order value. To use it you just need to apply your points at the checkout. You can enter the number of points you'd like to apply and the corresponding discount will automatically be applied to the cart total.
You can choose to either use reward points or coupon codes on the same order. If you enter a coupon code into your cart then you won't be able to redeem points on the same order.
GreenEx Farms: Refer a Friend
If you want one of your friend to save $25 for their first order, they have a refer a friend program. You will basically need to send them a referral link that is on your account dashboard. Once your friend bought their products you will also receive $25 credit in points on your account.
As if the best prices are not enough they also provide you with gifts for orders over $250. Depending on the amount you spend you can get up to an Ounce of AAAA Weed. How does that work? You basically have different levels of gifts: $250, $500, $1 000….  it is well explained in their website.
Further Discounts:
GreenexFarms offers free shipping for all orders over $149. Which is the standard with Online Dispensaries.
GreenexFarms: Products Review
For this review, we tested 3 different products: AAAA Organic Weed, THC Tincture, and some THC candies!
Gummy Bears (Sativa)
Dosage: 140 mg THC per package or 35 mg per gummy (4). We recommend to cut the gummy bear in 4 and start off with 1/4th for beginners. Once eaten wait 1 hour before taking more to see how that dosage effects you.
Genetics: Sativa.
Cost: $15 for the 140mg THC version and $25 for the 300mg version.
Appearance: They do not actually bear but bunnies, this is not a problem just surprising. The candies look jelly and shiny due to the gelatine and the bunnies are medium-sized which makes them easy to eat or cut in half.
Aroma: The first thing you notice is that it smells actually marijuana, which is kind of nice. You are sure to eat marijuana edibles at least! Once you bite on it it actually tastes like mango with once again marijuana in the background.
Effects: As it is Sativa, you will feel energetic and happy, a good laugh with your friends is guaranteed! if you consume marijuana occasionally, you can take only half a gummy, that should be enough to keep you high a couple of hours. If you take the entire one you will really feel really high, unless you are used to cannabis or edibles. When you consume edibles it is not the same kind of high compared to when you smoke it, edibles keep you high, at the same level for a long moment whereas when you smoke it, it hits you faster and harder but it also goes faster.
Check Out all their edibles here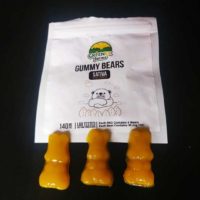 White Walker OG (AAAA+) Organic
The White Walker OG found its place with Indica lovers for both medical users and recreational enthusiasts. We had to try this beautiful strain in our review because it was an of their organic strain.
Genetics: Whitewalker OG is an indica variation of the renowned SFV OG Kush. Wrapped in a sparkling coat of crystal trichomes, Whitewalker OG wears its potency like a crown. Not surprisingly, this Los Angeles native earned first place in the 2013 High Times Amsterdam Cannabis Cup and is cherished to this day for its ability to lift the mood with swiftness.
Cost: The ounce cost $220 which is the average price for Quads weed but a good price for Organic weed
Appearance: You will find a nice purple colour nicely covered by a trichome coat! I have to say that for an Organic Weed it is grown near perfection, the buds are sticky and nicely trimmed. When I received it, it wasn't super dry but enough to smoke it in a splif. If you like it pure you can dry it for a few days and it will be perfect. The flowers were medium-sized.
Aroma: Pungent citrus nose when you open the bag, it will smell all over the place if you leave the bag open. You can also notice a smooth Herbal smell with a little hint of a peppery aroma as you break up the bud.
Effects: This strain is as potent as its smell, it has been tested for over 24% THC. Delicious smoke where the sweetness comes along to mix with the citrus taste and make a smooth combo. Great Indica nice buzz and giggle guaranteed! Cannabis affects everyone differently, the below effects are not to be considered as medical advice, always seek a health professional before using cannabis for a medical condition: Relaxed, Happy, Euphoric.
Check Out all their strains here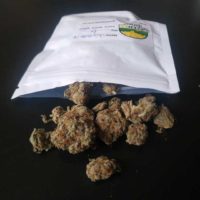 THC Tinctures Oil
We finally tested their 750mg Indica Tincture which is more for medical purposes even if you can take the drops just for fun. Like all their oils their tinctures are all lab-tested which guarantees a high-quality product and accurate dosing.
Genetics: Indica
Cost: 750mg version is $50, 1500mg version is $70. We suggest the stronger version as you won't have to take a lot of oil and the price is really interesting.
Ingredients: It contains the finest tested THC extract and the highest quality grapeseed oil as it is ideal for multi-purpose use, known for its suitability for topical treatments means this is an ideal product for both oral and applied treatments.
Advises: The dropper has measurements so you know exactly how much you are taking, each 1ml contains 15mg of THC. 1ml is equal to a full load of the dropper. If this is your first time you advise to start off slow and low and work your way up.
Also, If you feel like you will need 60mg to relief for migraines, pain…  or to be simply high we recommend using their 1500mg THC version as you won't need to take a lot of oil to get the expected effects.
Use: Cannabis tinctures are interesting because you can use it in a lot of different ways. It can be incorporated into all sorts of meals and drinks such as: Juices, Ice creams, soups, gelatin, gravy… I personally love using it in a salad dressing
Effects: Like for most Indica based tinctures you will feel the body high and your mind will remain quiet (as opposed to Sativa). More than getting you high their tinctures will help you relieve for insomnia, body aches, migraines, chronic pain, arthritis, and muscle pain. If you are willing to try tinctures for medical reason ask your family doctor first.
Check Out all their oils here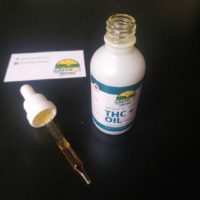 GreenexFarms Overall Experience
Pros
Only AAAA Grade Weed
Lab Tested and medical certified products
Same-Day Local Delivery in Vancouver
Really potent edibles
Cons
They could put the ingredients for the edibles and have a package more adapted for food goods
I didn't have the real-time location of the delivery guy to make sure I'll be home to collect my products
Notation
Price 7/10
Quality 8/10
Variety 7/10
Customer Service 8/10
Final Score: 7.5/10
GreenexFarms is definitely one of the go-to destinations when it comes to getting your weed delivered in Vancouver. They also provide delivery all over Canada!