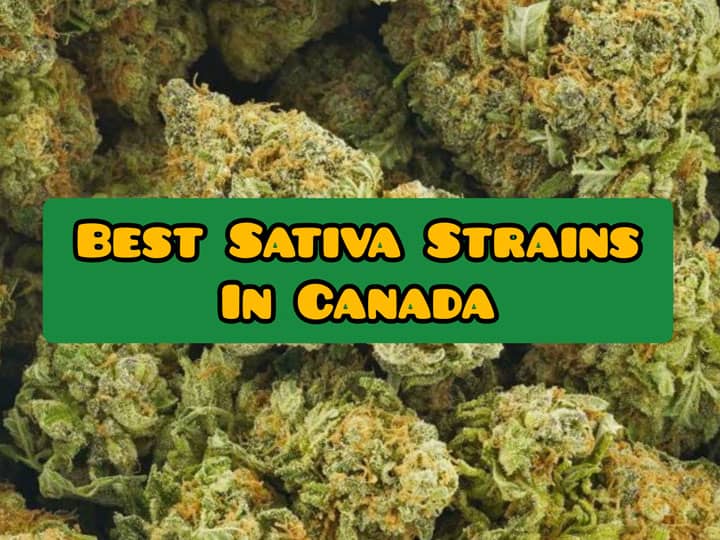 If you love Sativa Weed Strains and you are an aficionado it's safe to say that you are constantly looking for the best Sativa strain available. Looking for the sweetest Sativa that will give you a mind high, or an energizing effect. At The Pot Advisor, we've reviewed the best weed strains available in Canada in 2021, interviewed cannabis experts, and analyzed data from the best online dispensaries.
What are the best Sativa Strains at the moment? Thanks to our expertise we've been able to come with a top 10 list of Sativa strains in Canada. With this list, you will be able to experience different strains in 2021 and maybe find YOUR favourite Sativa strain ever. If you use Sativa-dominant strains, you can expect to feel productive and creative, not relaxed and lethargic like Indica Strains or Hybrid Strains can be. Take a look at the list below and get detailed information such as THC content, flavour and effects. If you want more information about a specific Sativa strain you can take a look at its complete strain review, you will find more pictures, lineage, sativa/indica balance, and where to buy it in Canada 
We have created this list to help you find the perfect Sativa weed strain for your personal enjoyment and therapeutic needs. Some of the strains listed here are part of the strongest Sativa weed available in the market, so if you want a potent high you will also find what you are looking for. We hope you will be intrigued by some of them and willing to try them sooner than later! This article is dedicated to Sativas but if you are looking for Hybrid or Indicas we have dedicated articles for them.
LIST OF THE BEST SATIVA STRAINS IN CANADA 2021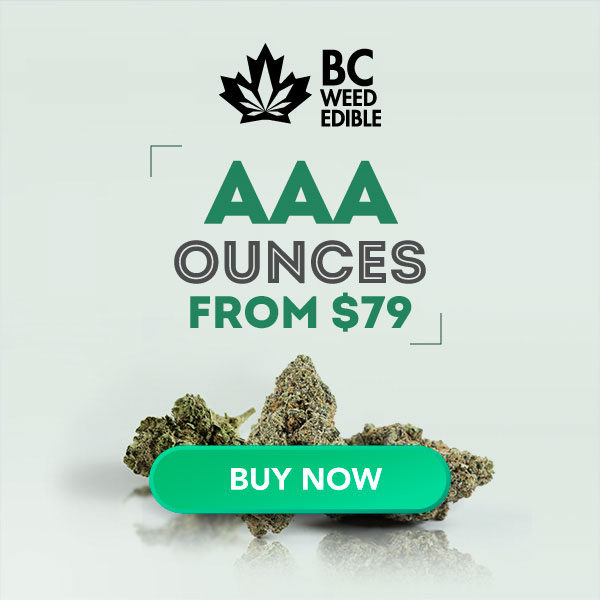 | | | | | | |
| --- | --- | --- | --- | --- | --- |
| | | | | | |
| | | | Creative, Energizing, Euphoria, Happy, Uplifting | Candy, Citrus, Dank, Diesel, Skunky, Sweet | |
| | | | Creative, Energizing, Euphoria, Focus, Happy | Citrus, Herbal, Pine, Sweet | |
| | | | Creative, Euphoria, Focus, Happy, Relaxing | Berry, Citrus, Lavender, Sweet, Woody | |
| | | | Body high, Cerebral, Creative, Euphoria, Happy | Herbal, Lemon, Pine, Spicy, Sweet, Woody | |
| | | | Cerebral, Energizing, Euphoria, Happy, Uplifting | | |
| | | | Aroused, Energizing, Euphoria | Citrus, Grape, Pine, Spicy, Sweet | |
| | | | Creative, Energizing, Euphoria, Happy, Uplifting | Herbal, Lemon, Pine, Sweet, Woody | |
| | | | Cerebral, Creative, Energizing, Focus, Happy | Citrus, Fruity, Pine, Sweet | |
| | | | Aroused, Creative, Energizing, Euphoria, Happy | Candy, Citrus, Lemon, Sweet, Tangy | |
| | | | Creative, Energizing, Euphoria, Happy, Uplifting | Citrus, Fruity, Pineapple, Sweet | |
TOP 10 SATIVA WEED STRAINS IN CANADA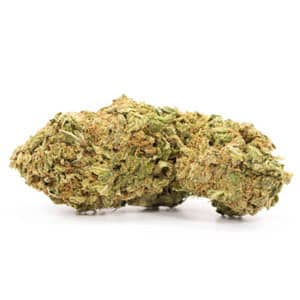 With a 70/30 blend, there is no doubt about the Sativa dominance in this strain and while the THC content rarely exceeds 20%, it still a powerful and highly popular stain. It's so popular that many other hybrids have been created using Sour Diesel as a base to build upon. Sour Diesel is also known as Sour, Sour D and Sour Deez. The lineage of this strain can be traced to Chem Dawg and Super Skunk.
Sour D is also a leading strain for medicinal use, especially for dealing with stress and depression. It's great for pain relief as well and works equally well in all forms so patients are free to decide if the prefer to smoke or ingest this weed. On the taste front, you can guess from the name that diesel dominates but that is somewhat balanced out by hints of citrus, including orange and lemon. Its aroma is pungent and long-lasting.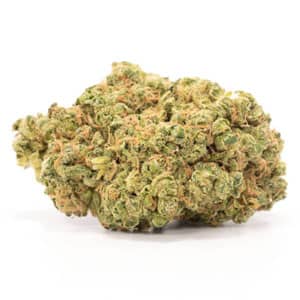 Durban is in South Africa and Durban Poison is their baby. This pure Sativa strain is powerful, with a high-energy hit that bring clarity, focus and exceptional creativity. This is the result of the relatively high 24% average THCV concentrations found in this weed. It is why this strain has been so popular among both potheads and medicinal users. On the medical use front, Durban Poison has proven helpful for a wide range of treatments. These include glaucoma, sinus pain, ADD/ADHD, headaches, migraines, and chronic fatigue. Also, given the high levels of THCV (tetrahydrocannabivarin), it has the potential to help balance insulin levels, at least with animals.
This strain has a woodsy aroma, with definite hints of lemon, orange, and anise. It is a little rough on the inhale but the exhale is reported to be creamy smooth and soothing.
The buds on this plant are mainly varied shades of green, from very light to bright forest green. This is decorated with traces of coppery brown and is excessively covered in trichomes. This combination and the high THC and THCV levels make this an excellent base for the production of cannabis extracts.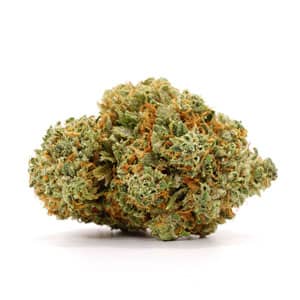 Jet Fuel, also known by the name "G6," is 60% Sativa and 100% loaded for a fast and focused high. It's reported developed as a cross between Aspen OG and High Country Diesel and for some, it is known as the cocaine of weed meaning the high comes on almost immediately and rockets to full power almost as fast. When you are heading into situations where you need great levels of concentration, problem-solving, and creativity, this is one of the best choices on the market today. People report feeling really "dialed in" and extremely productive, and that sense of focus lasts a good long time.
This is a pungent weed that is both sweet and chemical. The diesel part of this hybrid comes through very clearly and that smell lingers. Basically, there is nothing subtle about Jet Fuel, as should be expected just from the name. Medicinally, Jet Fuel help deal with chronic fatigue, headaches (migraines included), chronic stress, mood swings, and depression. Smoker, especially those just starting out, should be aware that higher doses of this strain can cause paranoia and anxiety.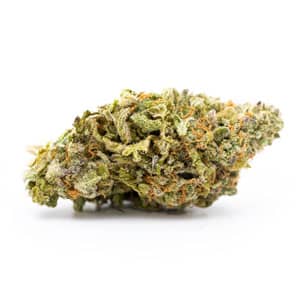 Jack Herer is a Sativa strain from stem to stern (or should I say stem to bud), and it shares many of the same traits as other Sativa dominant strains, including a fairly modest THC level that averages about 17%. Those that love this strain call it "morning medicine" because it uplifts and energizes while bringing excellent focus and creativity into the mix. It also reported being great for tamping down anxiety so this is a great way to find your balance before you get into these situations.
This strain was developed out of Northern Europe, specifically out of the Netherlands, as medicinal cannabis that was specially designed to deal with most any form of paranoia, PTSD, depression, some body pain, and fatigue. Scents are decidedly floral. It's also been described as clean and herbal. It does leave a lingering scent but that isn't unpleasant since the aroma is primarily spicy and natural.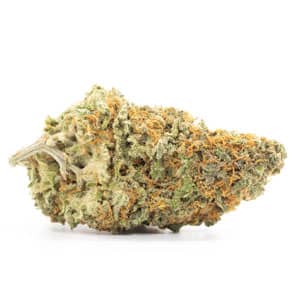 Fairly symmetrical and strawberry red, there is no doubt about how this strain gets its name. Add the sweet and distinctive strawberry flavor and there's no doubt about what this bud is all about.
Strawberry Cough is an 80% Sativa dominant strain that is mild in terms of its THC content, with rates coming inconsistently in the 20% range. This is an energetic high in every way. Creativity is boosted and you'll actively enjoy a conversation.
There are numerous reviews that suggest this is a great smoke when you're going to be in any kind of brainstorming session as well, as it helps get you productively engaged. On the medicinal front, the benefits are a bit subdued. You will enjoy some relief from stress and anxiety, and you'll certainly get some help pulling out of depression but it doesn't offer much help with pain relief and nothing at all to help deal with insomnia.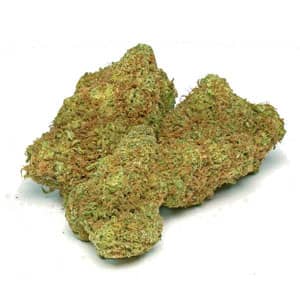 With a name like Alaskan Thunder Fuck, or "ATF" for the more subtle among us, this Sativa dominant strain is pretty true to its name. That's mainly because it's one of the most potent strains on the market at 23%. Partly, it's because the dominance of Sativa set's you on track for some serious relaxation time. At the same time though, the energy boost, at least in the early stages of this high. It's a fairly euphoric high as well. If you're looking for a high that will stimulate focus and creativity, this isn't that strain.
What it will do, is help bring you out of depression, help boost your appetite, and help reduce all sorts of body pain. These are its primary medicinal benefits. Do note that used in high doses, especially among novice smokers, can cause anxiety and paranoia. Genetically, this is a mix of a rare genetic line of cannabis that is found in the Russian Urals (ruderalis), and Afghani Indica. The Russian contribution makes this strain a bit tough to classify since it's neither Sativa or Indica. This is a very earthy strain with tastes and aromas drawn straight from a forest floor. It's described by most as very pleasant and while strong, it isn't over-powering.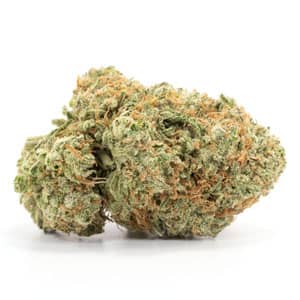 Trainwreck is anything but a train wreck, which is a good place to start on this journey. This is a Sativa hybrid, with origins that come from Mexico, Thailand and the Afghani mountains. It delivers a relatively high level of THC, with an average of 20%. The effects of this smoke come on quickly, with a strong adrenaline boost and a nice buzz that spreads throughout the body. Focus is improved, moods are improved, and creativity is enhanced, making this a really great social high.
The taste and smell are both dominated by lemon and that's good. What's also good is that the smells don't tend to linger so you can smoke, enjoy and forget about it.
This is a solid medicinal strain with support for ADHD, anxiety, stress, headaches, migraines, PTSD, and other types of pain. In fact, there are many that suggest this is the very best medicinal strain on the market today.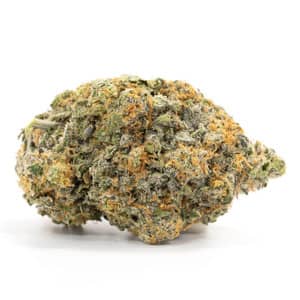 Meditate in the morning or hang out and relax with friends in the evening with this Sativa dominant (65:35), hybrid. With THC levels that average 24%, this is a fairly potent high as well so just a little goes a long way. This is a lemony smoke, both in terms of smell and taste that delivers a strong and often buzzy high that is often described as like drinking a strong cup of coffee. The result is a great energy boost and lots of focus, making it a great motivational booster.
This weed smells like a fresh forest and tases decidedly citrus-like. It is a dense bud with varying shades of light green, lace of bronze calyxes. People with ADD/ADHD, chronic fatigue, depression, arthritis, and other chronic pain issues find this strain helpful. This is especially true for those that are having a tough time staying dialed in on tasks.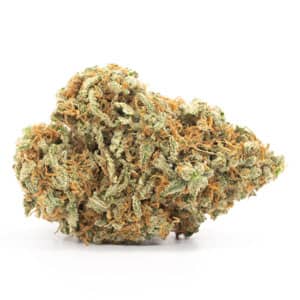 With a lineage that was born from Haze, Skunk #3 and Northern Lights you begin to get a sense of the complexities of this strain. Then combine that with Lemon Skunk and you finally get to Super Lemon Haze, a very popular Sativa dominant hybrid. This is a potent plant, with THC levels that typically range in the mid-twenty percent range, and unlike many other highs, this one hits the body first and then spreads to the mind.
It's an energetic and social high, especially for the experienced smoker. It can be a bit heavy-handed for the novice smoker though, with a tendency to induce anxiety, especially in higher does.
Oddly though, for experience smokers, this strain helps relieve anxiety, help lift them out of depression and it does a great job of stimulating appetites. It also offers significant relief for those dealing with PTSD. This is not a major pain reliever but can help ease minor aches and pains. It can also help improve focus for ADD/ADHD patients.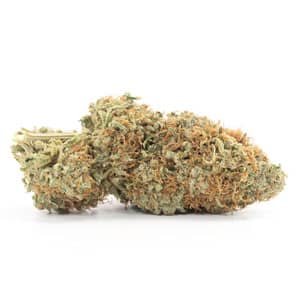 This Sativa dominant strain as a long history, with its first introduction in the 60's and it was a groundbreaking introduction. When the rest of the world of weed was had THC levels that were under 8% Maui Wowie pumped that up to a mind-blowing 15% or more. In the day, that was a huge jump but in today's world, this is mid-range at best. This is primarily a Sativa blend but still, many Indica traits are able to shine through and as the name suggests, this strain is mainly grown on the Hawaiian Islands.
It is an energetic high that works great in a social setting, boosting creativity while bringing on a strong case of the munchies. The taste and the flavors are earthy and a bit musty. Nothing really dominates with this strain other than a sense of being in the great outdoors. The scents don't tend to linger either so while the high lasts, everything else seems to vanish into thin air. For those with appetite issues, this strain offers a lot of help. It's also a really good choice for those dealing with depression and anxiety. The creativity side of this high offers some relief for ADHD patients to but for this, there are better strains to turn to.
FIND THE BEST DEALS TO BUY SATIVA WEED IN CANADA
If you are looking for Sativa strains and you don't know where to buy them yet, take a look at our articles and find the best online dispensaries in Canada! We also help you find the best deals and coupons to get the most out of your Bucks. Last but not least at The Pot Advisor we review online dispensaries, local weed delivery, CBD, mushrooms, and pretty much everything related to Cannabis in Canada. So if you are curious about a specific business or looking for a certain type of product take a look at our 420 buying guides.