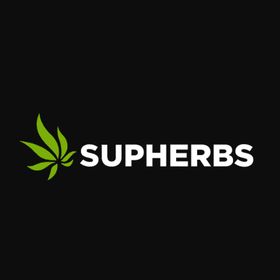 Supherbs is an online Canadian cannabis dispensary based in Calgary that provides all the products that we can expect: cannabis, concentrates, edibles, CBD, and Vape Pens and is able to ship orders everywhere across Canada. Their priority is to give fair access to high-quality products for affordable prices. For news customers who are seeking strain advice or looking for a specific product, they can directly contact the Superherbs' staff to get more information from a team of marijuana connoisseurs. 
Currently, all the orders must be paid by Interac E-transfer, which is rather practical. The minimum amount of purchase for free delivery over the country is $100 which is one of the lowest in the industry. They also provide Weed delivery in Calgary within 2 hours of ordering. Numerous reviews reveal fast & friendly service, even outside of Calgary, for all consumers who wish to order online.
If you don't know Supherbs yet take a look at this review and you will understand why so many people trust in their service and their products' variety which provides a weed collection of connoisseurs, a bunch of edibles, concentrates, edibles, and CBD products. Today, we are reviewing three different products: a flower, a vape pen, and some edibles to give you a clearer opinion of what the dispensary offers.
Supherbs Review: Cannabis Variety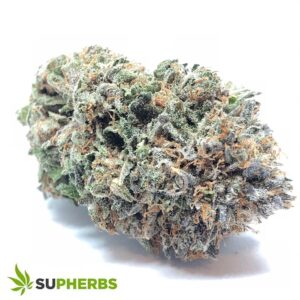 Supherbs provides a choice of weed among 34 different strains classified into three catogories : Indica, Sativa, Hybrid strains. The dispensary also offers two other categories to give you access to the premium cannabis strains : the connoisseur collection including the best heads of exotic varieties cultivated by artisan producers on the west coast of Canada and the black connoisseur collection for the best quality. A valued classification to better choose the product best suited to your needs and budget. Prices start from 26 $ for 3,5 g up to 214 $ an ounce.
Some of their popular strains are:
$30-181 for 3,5 grams up to an oz Purple God
$98 14 grams Sidetracked
$32-173 for 3,5 g up to oz Smarties
Depending on the product, you can buy from 3,5 g up to an ounce.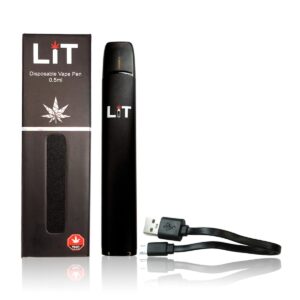 You can find 38 differents of THC and CBD Vape pens among which you have two categories : shatter and distillate vape pens. Indica, Sativa and hybrid cartridges are available to fit with your need. The first price start to 40 $ for a Vape Pen included a 0,5g cartridge up to 85 $ for a 1g cartridge.
Here are some of their most popular vape pens products:
$59-85 Lit – Super Lemon Haze Vape Pen (Sativa) 0,5g-1g
$59-85 Lit – Pineapple Express Vape Pen (Sativa) 0,5g-1g
$40 Aloha Punch – Nice Guy Disposable THC Vape Pen 0,5g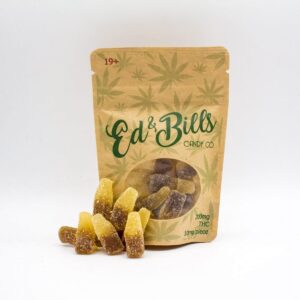 Superherbs offers you a choice of edibles including capsules, gummies, cookies, chocolate, caramels, CBD edibles and others. Over 55 shearable products with different tastes can be purchased to enjoy recreational effects or to treat different ailments without the need to smoke or vape it. The lower price is $11 for a 50 mg THC edible or a cookie up to 165 $ for 30 THC capsules of 100 mg.
Here are some of their most popular edibles products:
$13 Twisted Extracts Blue Raspberry 1:1 THC / CBD Indica Bomb 8 x (5 mg THC + 5 mg CBD
$50 Spectrum MD – Daily Dose Gummies 100 x 5mg CBD (500mg CBD per Pack)
$13 Twisted Extracts 1:1 Cara-Melts Indica 8 x 10 mg THC cara-melts
You can find a large range of CBD products
Supherbs Review Overall Experience
Pros
Probably one of dispensary online with the fastest delivery service and good advice

A wide variety of products (flower, edibles, concentrates, vapes, CBD, shrooms, etc)
Connoisseur collections

Calgary weed delivery within 2 hours of ordering
Cons
Not the biggest inventory for concentrates products

No shrooms
Notation
Price 9/10
Quality 9/10
Variety 7/10
Customer Service 9/10
Final Score: 8,5/10
Supherbs sounds like an ideal dispensary online to find the perfect match between their expectations and their budget with a wide range of products able to provide recreational and medical effects in different shapes and tastes. You can even buy your green online from 3,5grams up to 28 grams giving you the opportunity to try new things for affordable prices. The fast and friendly service also made this dispensary one of the best places to order online.