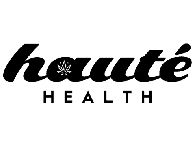 Haute Health is Canada's number one online dispensary in Canada, offering the best prices on all your cannabis needs. When you buy weed online, we provide the highest quality cannabis available in Canada, that is why Haute Health is the top online dispensary in Canada. Buying weed online has never been easier with us, each one of Haute's products is some of the top products of any Canadian weed dispensary.
Why Haute Health for your Cannabis products?
Haute Health marijuana dispensary is packed with products from edibles to high-end concentrates, buying weed online it has never been easier than it is with Haute Health. As a leading Canadian online dispensary, we provide top-quality products, at unbeatable prices. Each one of our products is of the highest quality with the lowest prices.
We have a variety of products from $2-$9 flower, $15 a gram concentrates, wholesale options, and much much more. If you want to know more about us please check the Full Review The PotAdvisor did for us: Haute Health Online Dispensary Review
Haute Health Cannabis Inventory
120 Weed Strains: we've got the quality buds you've been looking for. All our Cannabis Flowers are grown by the finest Canadian cultivators, hand-crafted, and sold at a friendly price. Our inventory of potent cannabis flowers will exceed your expectations of the marijuana you can buy online and in-store.
90 Edibles: whether it's for medicinal use or just to relax, edibles are a great way to feel high without the burn of smoking or vaping. Why bake your own when you can shop for CBD edibles and THC edibles online? Haute Health has all the sweets, all the treats, and the selection of hand-crafted cannabis edibles for all your weed needs.
120 Concentrates: We carry one of the largest selections of professionally crafted cannabis concentrates in Canada. From shatter and live resin to distillate and phoenix tears, our concentrates are of the highest quality and potency.
Each one of our products is handcrafted and locally sourced to provide the best quality cannabis in Canada, making us one of the most trusted marijuana dispensaries in Canada. For a detailed review of our online dispensary and products check Haute Health Online Dispensary Review!