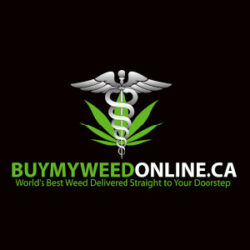 We are strong believers that every Canadian who requires medical marijuana should have easy access to it. The government continues to say that it "does not endorse the use of marijuana, but the top courts have required reasonable access to authorized patients." We want to do everything in our power to make sure that these patients get the very best access to the very best medical marijuana that Canada has to offer. Ultimately, we love high-grade cannabis and all of its derivatives and we enjoy sharing it with our customers and friends that are in need.
Why BuyMyWeedOnline BMWO for your Cannabis products?
At BMWO, weed is not a business, and our clients are not simply customers. We treat each and every one of our clients like family and consider it our duty and mission to provide them with the best quality of marijuana in the world. We would never have been able to get this far if not for our loyal BMWO family and this is one of the biggest driving forces behind our work ethic. Our standards of commitment to our customers are one of the highest in the industry.
Not only do we stock the largest collection of the most premium quality cannabis in Canada, but also a wide range of edibles, accessories, topicals and more. Here is our product Variety:
30+ different strains classified into 5 grades of strains from A to AAAAA,
40+ Edibles: including capsules, extracts, gummies, lollipops, chocolate, and caramels.
70+ Concentrates: This includes hash, Wax, Shatter, Oil and Resin. CBD consumers will also have the opportunity to find happiness
For recreational or medical purposes, we ship across Canada. Orders are made online by e-transfer payment only and are sent via Canada Post. All orders over $ 99 are free. For a detailed review of our online dispensary and products check BuyMyWeedOnline Dispensary Review!