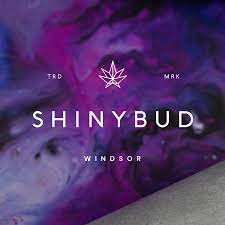 Welcome to ShinyBud Cornwall. Our selection of handpicked cannabis-educated budtenders and easy-to-navigate store design will ensure a comfortable and enjoyable shopping experience. See you soon! We have 3 different locations in Cornwall making it easy for you to buy your Cannabis products. You will find below the two other locations.
Shiny Buds Cornwall: Our Mission
We believe that health and wellness is a personal choice. Our mission is to offer the best of legal cannabis products in an informed, guest-centric environment. Catering to every spectrum of our customer base in a thoughtful way.
Providing carefully curated products that speak to the consumer looking for quality, price or convenience. Whether you're a seasoned cannabis consumer or newly curious, our budtenders will be able to help you navigate the many offerings we carry. We hope Shiny Bud will be your convenient go-to destination for your cannabis and accessory needs. Where your satisfaction is our main priority.
What makes us unique?
Trained Budtenders providing a safe and educational experience in store
Products, we carry a wide variety of products including flowers, vapes, concentrates, oils, edibles and even more.
Click N' Collect your products in one of our Cornwall stores
Wide Product Variety
Of course, the product variety will vary from one store to another, but the following figures are a good sample of our store's inventory in Cornwall:
30+ different Cannabis strains from 1gr to ounces, from the most famous brands in Canada, such as Tweed, Cannafarms, San Rafael '71…
15+ Vape Products: including 510 cartridges, Pods, full-spectrum cartridges from both Sativa and Indica flowers.
15+ Concentrates: This includes hash, Wax, Shatter, Oil and Resin. CBD consumers will also have the opportunity to products such as distillate or vapes.
Edibles: stay free from smoke and try our delicious edibles Gummies.
Pre-Rolls: from 1 pre-roll to 24 pre-roll we have plenty of choice for you if rolling is a nightmare.
If you are interested in our Brand and stores in General please check Shiny Bud: Cannabis Dispensaries in Canada.