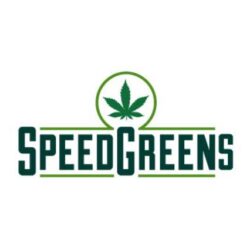 Our mission is to bring our customers quality products, at the lowest price with the best service in the industry. That is why we are Canada's premier online marijuana dispensary! Our company is comprised of passionate individuals who firmly believe in the healing aspects of marijuana. We offer our clients a user-friendly platform where you're only a few clicks away from guaranteed delivery of the highest quality marijuana products right to your front door-step. You'll never have to worry again where your cannabis products are coming from!
Why SpeedGreens for your Cannabis products?
Customer satisfaction is our top priority, there is nothing more exciting to us than a repeat customer. We will do everything in our power to provide you with the absolute best. With our price match policy along with guaranteed Xpresspost delivery, we have been regarded as one of Canada's most trusted online marijuana dispensaries. Starting with your online shopping experience and to an efficient delivery of your orders, we aim to exceed the highest standards of customer service in this sector.
Product Variety:
100 Weed Strains: all our weed strains are locally sourced in BC where the best plants in Canada are grown. From the cheapest with $99 ounces to the best AAAA+ Weed strain we have you covered!
100 Edibles: from the classic gummies to the most sophisticated chocolate bars you will find all types of edibles in our dispensary. If you have to medicate we also carry a wide range of strong edibles allowing you to soothe your pain on a budget!
100 Concentrates: hash, oils, budder, shatter, HTFSE, cartridges… it doesn't matter what you are looking for we have it all!
The vast majority of our products are sourced in BC where the quality is at the highest and the prices are attractive! With this combination, we are able to provide you with the best at the lowest price possible! For a detailed review of our online dispensary and products check SpeedGreens Online Dispensary Review!