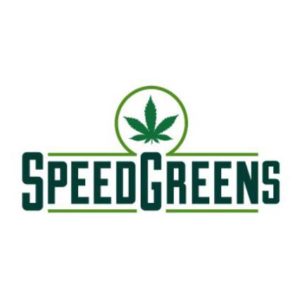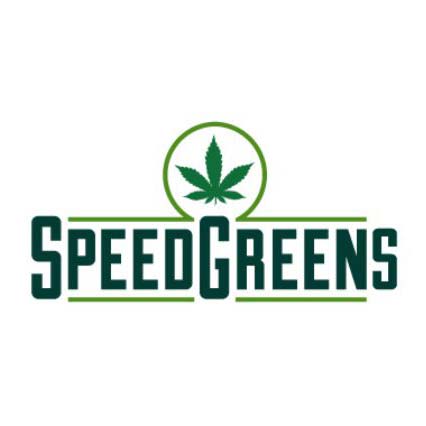 If you are used to buying your weed online you probably already know Speedgreens, but for those that don't know about them yet, this review is here to help you figure out if they could be your next favorite Online Dispensary. At The Pot Advisor we only review the best and most reliable online Dispensaries in Canada so don't worry when you buy from SpeedGreens you will get your green without a problem. At Speed Greens, they do their best to make your purchase as smooth and hassle-free as possible. They combine technology with their passion for the industry to ensure that you consistently get excellent service and quality products for the best prices around. SpeedGreens has over 45 years of combined experience in the Cannabis industry and they know exactly what clients expect.
SpeedGreens is located in BC allowing them to have access to the best producers in the country and consequently the best products at an affordable price. For every order of $150 and more, they will offer free Xpress Post Delivery, which means that your cannabis products will be sent right to your doorstep within a couple of days. Whatever your Green needs are you will find the perfect match in their online dispensary from the most classic weed strain to the most sophisticated edible! Last but not least, their customer service is excellent if you have any questions their agent will answer your request real fast and if they are not able to help you right away you can contact them via email and they will answer by the end of the day with an answer or solutions to your problems!
SpeedGreens Review: Cannabis Variety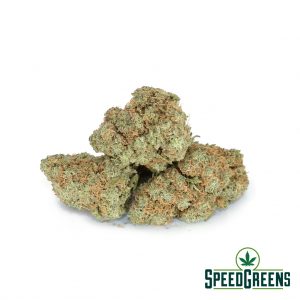 You can find around 80 strains available at the same time. From the lowest weed grade up to AAAA+ you will be able to find the perfect strain for you. Whatever your budget is they have options available for everyone, you can buy $99 weed ounces or $280 ounces for the most exotic and potent strains! If you are a CBD smoker a few strains are available with Harlequin for example
Some of their Best Sellers are:
Harlequin (AAA)
Sampler Combo Pack AAAA (4 x 3.5g)
OG Kush (AAA)
You will be able to buy from 3.5 grams up to an ounce in their store. You can always buy several ounces one is not enough!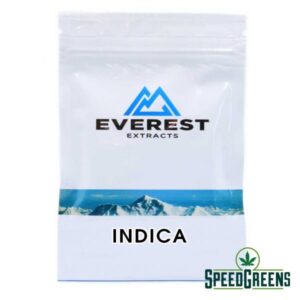 At the moment more than 60 concentrates products are available at SpeedGreens. In their concentrate category, you will find the classic hash, shatter, tinctures, and cartridges. For the most experienced consumers, they also have budder, HTSFE, live resin, and distillate available!
Here are a few of their concentrate best sellers:
1 Gram BC Vapes Distillate Cartridge
Everest Extracts Shatter
Lebanese Hash (AAAA)
The variety and the price they are offering makes SpeedGreens one of the top online dispensary when it comes to buying concentrates!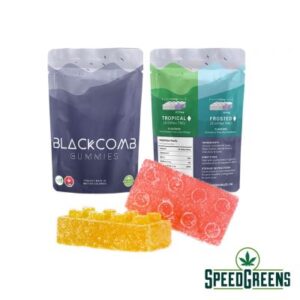 Edibles are probably where SpeedGreens shine the most, you can easily find 100 different edibles available at the same time. When you have such variety the good thing is you can find pretty much every type of edible from gummies to drink at the right potency for your needs, either it is for recreational or medical. If you are looking for strong edibles Speed is the right place THC content for edibles goes up to 1250mg for the strongest edibles. If you want more information about edibles including dosage, price, variety, advantages… take a look at our Stoner's Guide to THC Weed Edibles.
Here are a few of their most popular edibles:
Ganja Sour Gummy Bears (150mg THC)
Bliss Edibles Tropical Assorted Gummies (300mg THC)
Ganja Leaf Sour Blue Raspberry (1250mg THC)
Their pricing for edibles is one of the best in Canada, especially if you buy edibles with high potency! You will save a lot of money buying from them instead of your local dispensary!
SpeedGreens Review Overall Experience
Pros
$99 Weed Ounces available all year long
Flawless customer service
The variety of edibles is huge including strong edibles
Sale products available all the time
Cons
No Bulk offers for people willing to buy QP, HP or even pounds
No Mix n Match ounces discount. It would be great having a discount when you buy several ounces up to a quarter/half pound
Notation
Price 8/10
Quality 9/10
Variety 8/10
Customer Service 10/10
Final Score: 8.75/10
SpeedGreens has been one of the first online dispensaries in Canada since it has been legalized, since then they only have been improving their service and products. This is an Online dispensary you can count on when it comes to buying any type of cannabis products in Canada!