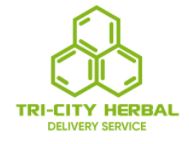 Tri-city is well known for budget buds and best buds delivery in Ontario and especially Milton, Burlington and Oakville. However, they are currently out of business, but we've prepared a list of Weed Delivery in this area that you should consider! Before that, we will simply present the Tri-City Herbal offer and deals.
Why TriCityHerbal.ca for Weed Delivery?
We offer fast and reliable delivery of quality medicinal marijuana, right to your door! From handpicking supreme growing and cultivation practices, the quality of our products can be seen from seed to sale. We guarantee our service and products to provide consumers experience like no other.
Not only do we stock the largest collection of the most premium quality cannabis in Ontario, but also a wide range of edibles, accessories, topicals and more. With new items arriving weekly and pricing for all budgets, our educated staff are doing their best to help patients find the right medicine for their specific needs! Here is our product Variety:
30+ different strains classified into 5 grades of strains, it is also Home of the $99/oz
40+ Edibles: including strong edibles, best edibles, capsules, extracts, gummies, lollipops, chocolate, and caramels.
70+ Concentrates: This includes hash, Wax, Cheap Shatter, Oil and Live Resin. CBD consumers will also have the opportunity to find happiness.
NO ORDERS OVER 30 GRAMS as per Canada "Sharing Laws"
What is the minimum for free delivery?
For recreational or medical purposes, we deliver across Milton, Oakville and Burlington. FREE DELIVERY ON ORDERS $80 AND OVER. ORDERS LESS THAN $80 ARE SUBJECT TO A $15 DELIVERY FEE. We offer live tracking for your order! Wait times are approximately within 1 hour. GEORGETOWN Orders $200 and over -FREE DELIVERY! Orders under $200 will be subject to a $20 delivery surcharge and wait times are normally 1-3 hours.
What are the alternatives to Tri-City Herbal?
We mentioned at the beginning of his page that Tri-City Herbal is currently out of business. However, it is possible that they will re-open under a different name in a few month, take a look at our Toronto GTA, ON Weed delivery services. In the meantime we suggest that you take a look at the following weed delivery in GTA:
Be the first one to rate!

$$
Weed Delivery Toronto and GTA