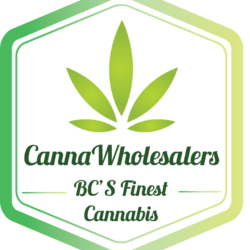 CannaWholesalers is one of the first online dispensaries, there are also one of the best online dispensaries in Canada. CannaWholesalers is located in the Vancouver BC area where the best weed in Canada, some people even say in the world, can be found. They really take things seriously and are passionate about the best cannabis in BC.
Canna Wholesalers makes ordering weed from the internet safe, easy, and discrete. For years they build a strong reputation among its stoners and medicinal patient. Their moto is: highest quality, largest variety, 100% privacy, and lowest prices. All you have to do is browse the online shop, and checkout using a secure payment method.
They strive to offer the lowest prices for weed in Canada and will match any price for weed from any reputable online store in Canada with the same strain and quality. You can't beat that, and you should put them to the test.
Now let's review their selection of products.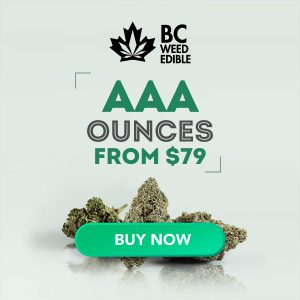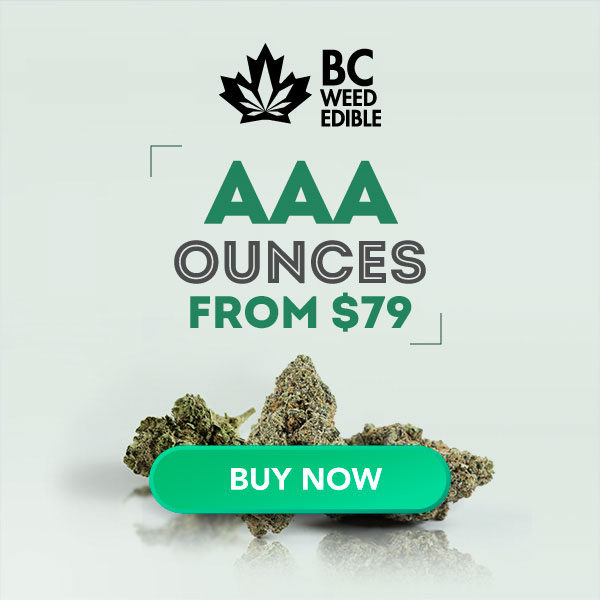 Cannawholesalers: Selection and variety of cannabis
CannaWholesalers, they have all the cannabis strains and varieties you need for both medical and recreational uses. They have most probably best prices in the country too. If you are searching for the best place to buy weed online in Canada CannaWholesalers is your jam. They'll deliver your order straight to your doorstep promptly and discreetly within a 2 days time frame.
Weed Variety
You can find around a hundred of different strains from AA grade to AAAA for the most potent ones. You will find most of the iconic strains available and if not, don't worry because they are often renewing their inventory so you're sure to find the right fit for your needs. Cannawholesalers offer you top-shelf cannabis Indica, Sativa & Hybrid Strains.
Their most iconic Strains are:
King Louis XIII
Purple Space Cookies
LA Ultra
As mentioned above they are often renewing their strains, you might not be able to find those ones for a week or so and find it again the next week.
Concentrates Variety
You can find around fifty different concentrates from the cheapest to the highest grade in the market. You will find all the different types of concentrates that exist:
Diamonds
Budder
Raw Distillate
Live Resin
Phoenix Tears
Shatter
Hash
Sauce
….
This list represents a big part of their concentrates inventory but they change quite often their product so you might be able to find new types of concentrates that are not listed above!
Canna Wholesalers Deals & Coupons
Before digging into coupons and deals you need to know that Cannawholesalers is offering the best prices in the Canadian market, especially if you are looking for Wholesale and bulk offers. A lot of deals are running in this website so we will try to sum up the most important one in our opinion. For more informations about Cannawholesalers coupons take a look at our dedicated page.
Cheap Ounces:
One of the main reason why you should buy your weed from their store is that they are offering extremely good deals for weed ounces. In fact you can get up to 45% Discount by buying Mix & Match Ounces and QP:
10% off 1 ounce
20% off 2 or more ounces
35% off 3 or more ounces
45% off 8 or more ounces
10% off 2 or more 1/4 lbs
15% off 3 or more 1/4 lbs
They also carry great offers for under $100 Weed Ounces. However, you can't get the Mix and Match deal for those.
Gifts:
As if the best prices are not enough they also provide you with gifts for orders over $250. Depending on the amount you spend you can get up to an Ounce of AAAA Weed. How does that work? You basically have different levels of gifts: $250, $500, $1 000….  it is well explained in their website.
Further Discounts:
Canna Wholesalers free shipping:  Canna Wholesalers offers free shipping for all order over $149
Earn points: for every orders you'll receive a certain amount of points. Use them as credit for the next order. For each $1 you spend, you receive 1 point. 1000 points = $10 discount.
Coupon:
If you want to save even more you can use this Coupon: GTA10
CannaWholesalers: Products Review
For this review, we tested 3 different products: Top Shelf Weed (AAAA), Standard Weed (AAA), and some of their kief!
Purple Trainwreck
You can't have anything but, high expectations for CannaWholesalers' beautiful strain. These high expectations aren't misplaced. Continue reading to find out why Purple Train Wreck is one of the most popular weed strains out there.
Genetics: Indica lovers will fall in love with this strain. It combines genetics from Trainwreck and Mendocino Purps.
Appearance: The flowers of CannaWholesalers's were small, to medium-sized but covered by a nice trichome coat.  Its bud was dry enough and tight. There are phenotypes of this strain, whose buds also have a light purple appearance; which is a result of pigment stimulation in very cold temperatures, during the growing phase.
Aroma: the first thing you notice it the strong fruity and herbal smell. You will also notice that, as you break up the bud, there is a peppery aroma.
Effects: This strain is definitely a hard-hitting strain. It has a great taste followed by a nice high. In the beginning, you are able to still function but as time goes by roughly the half-hour mark and you'll be wanting to relax on a couch. This strain gives some good munchies as well. I definitely recommend it.
Check Out all their strains here
King Louis XIII
CannaWholesalers' King Louis XIII is one of their famous High grade/AAAA strains. We had to try this beautiful strain in our review. We also noticed that stoners really appreciate it, we had to verify ourselves why is it so? Continue reading to find out why King Louis XIII is one of the most popular weed strains out there.
Genetics: King Louis XIII is a mostly Indica strain of cannabis that resulted from a cross breed of OG Kush with LA Confidential. It is an extremely rare Los Angeles cut of OG Kush that can only be found in select dispensaries.
Appearance: Wonderful strain was grown to near perfection, with sticky buds nicely trimmed that look really nice. The flowers were medium-sized but covered by a nice trichome coat.  Its bud was dry enough but still sticky which is nice.
Aroma: Pungent gassy nose when you open the bag, the first thing you notice it the strong herbal smell with a little hint of citrus. You will also notice that, as you break up the bud, there is a peppery aroma.
Effects: This strain is quite potent, oftentimes testing for over 20% THC.  Delicious smoke where the sweetness comes along to mix with the grassy taste and make a smooth combo. Really good Indica High, happy/relaxed head and body high. The King definitely made an amazing strain, he should have kept his head for that!
Check Out all their strains here
Cannatonic Kief
We also wanted to test one of the most historical concentrate, the kief, also known as "dry sift" or "pollen" which is used as a base for the sifted hash. What called our attention to this product is the price: $52 for 7grams. You can't beat this price in the market so we had to try and see if it is worth your bucks. Continue reading to find out what is this kief worth.
Genetics: Cannatonic is a unique hybrid strain bred by Spanish seed bank Resin Seeds specifically for its low THC content (rarely above 6%) and high CBD content (6-17%).  A cross between a female MK Ultra and a famous G13 Haze male, it produces a relatively short-lived, mellow high that is also uplifting and powerfully relaxing, thanks to the high CBD content.
Appearance: It looks like shimmery, powder-like crystals. When a kief is light tan or blonde in color like this one, it indicates it is a good quality kief and only the nugs were used to make it. Kief that is green likely contains additional plant matter and isn't as pure or concentrated as lightly colored tan or blonde kief.
Aroma: This kief doesn't come with a strong aroma and the reason is because it's more a CBD strain, however the first thing you notice is the herbal smell with a hint of pine. If you are looking for strong smell and flavor you should go for a high THC content kief.
Effects: To test it we used the kief in a euro spliff, put a lign of the powder on top of the tobacco! This strain is not a hard-hitting strain because of its high CBD content but is enough to relax and feel happy even slightly euphoric. If you are looking for something light to smoke that allows you stay productive and active this kief is probably the best for you. Especially in this price range!
Check Out all their strains here
CannaWholeSalers Overall Experience
Pros
Wide product range
Free shipping on orders over $149
Quick delivery (max 3 days)
Loyalty Points
Really Responsive Customer Service
Cons
Due to postal strikes, there may be a delay in your order
The website can be a bit slow sometimes
Notation
Price 9/10
Quality 8/10
Variety 8/10
Customer Service 8/10
Final Score: 8/10
Cannawholesalers is definitely one of the go-to destination when it comes to buy weed online in Canada, especially if you are looking for either he best prices or the largest quantities!