OunceBuddy is one of these dispensaries able to provide a selection of weed ounces only starting at $79, one of the lowest prices on the market for tight budgets. Their most expensive weed costs $149 an ounce, at this price you can find a premium AAA+/AAAA quality strain from Indica, Sativa, and Hybrid.
With a smaller variety of product than other online dispensaries, OUNCE Buddy offers a smooth and fast way of shopping your green as you don't have to search forever. Customers can also enjoy prerolls, edibles, and shatter sold at a uniquely affordable price ($25 for a prerolls box, $22 for a package of edibles, $40 for shatter, and $42 for a disposable vape pen). Another way to consume THC as medical treatment or for recreational purposes.
Currently, OunceBuddy only accepts E-transfer as payment and offers free shipping on all orders $129 and above. All the provinces in Canada can be delivered with Canada Post and customers will receive a tracking number for each order.
For this review, we tested a weed ounce, a prerolls box, and some edibles that will show you what kind of products you can easily find in the online catalog of OunceBuddy.
Ounce Buddy Review: Cannabis Variety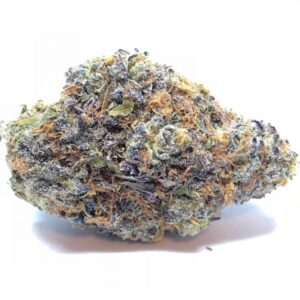 OunceBuddy provides a fairly small range for now (8 strains), but offers several very affordable prices of weed ounces starting to $79 to 149$. Currently, if you have a tight budget you can start with the White Diamond weed or make you happy with a higher grade weed such as Pink Cookies. Indica, Sativa and hybrid strains can be order online.
Some of their popular strains are:
$79 oz White Diamond (Popcorn) – Indica
$99 oz White Diamond – Hybrid
$149 oz Pink Cookies
All the strains are only sold per ounce.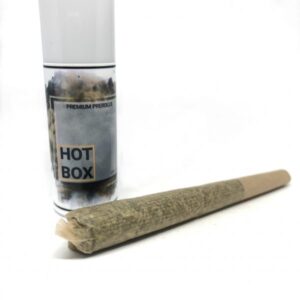 OunceBuddy provides 6 different prerolls boxes from Acapulco Gold, El Jefe, Honey Badger, OG Shark, Sour Disel and Tom Ford Pink Kush strains. All the HotBox are selling for $25 $ and composed of 3 x 5g pre rolls.
Here are some of their most popular prerolls products:
$25 Hot Box – Sour Diesel x3
$25 Hot Box – Tom Ford Pink Kush Rolls x3
$25 Hot Box – El Jefe x3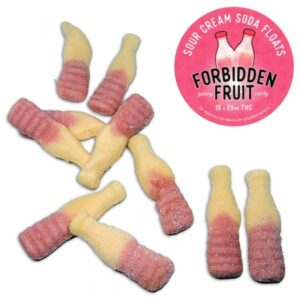 OunceBuddy only sells candy from the brand Forbidden Fruit. On their site you can find 8 differents tastes and aromes' edibles : Blue Raspeberries, Cream Soda Floats, Gummy Bears, Neon Worms, Sour Jollies, Sour Keys and Strawberries for an afforable price of 25$ a package (10 x 20 mg THC).
Here are some of their most popular edibles products :
$22 Forbidden Fruit- Sour Keys 10 x 20 mg
$22 Forbidden Fruit – Gummy Bears (10 x 20 mg)
$22 Forbidden Fruit – Sour Jollies (10 x 20 mg)
Ounce Buddy Review Overall Experience
Pros
One of the cheapest ounce dispensary ($79 oz)
Unique prices for each category
Simple and intuitive online ordering
Free Delivery for orders above $129 only (usually around $150 in the industry)
Cons
Not the widest range of products
More concentrates and some Shrooms would have been nice
Only one brand sold by category
No Mix n Match products offers for shatter or vapes
Notation
Price 10/10
Quality 8/10
Variety 6/10
Customer Service 8/10
Final Score: 8/10
OunceBuddy is one of the cheapest places to buy ounces starting at $79. If you have a larger budget you can easily find AAA+ quality weed up to $149 an ounce and order everywhere in Canada.
If you are a non-smoking smoker, this dispensary also provides other alternatives via a small range of candies, prerolls, shatter, and vape pens. What to help you find the basic necessities as well to relieve from different disorders or to just chill and enjoy THC effects.