Magic mushrooms, also known as shrooms, have gained popularity for their psychedelic properties and the unique experiences they offer. If you're interested in exploring the world of magic mushrooms, it's essential to understand the different methods of consumption, proper storage techniques, and reliable sources for purchase. In this guide, we will provide an overview of what magic mushrooms are, explore the various ways to consume them, discuss storage practices to maintain potency, and highlight reputable online dispensaries where you can buy magic mushrooms.
What is Magis Mushroom?
Magic mushrooms, also known as psilocybin mushrooms, are a type of fungi that contain psychoactive compounds such as psilocybin and psilocin. These naturally occurring substances can induce hallucinations, alter perception, and create profound spiritual and psychedelic experiences when consumed. Magic mushrooms have been used for centuries in various cultural and spiritual practices for their mind-expanding properties. They are renowned for their ability to evoke introspection, enhance creativity, and promote a sense of connectedness with the surrounding world.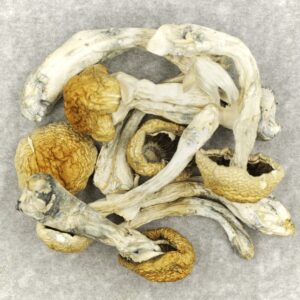 What are the different ways to consume shrooms?
1. Clean mushrooms and remove any debris




2. Consume dried or fresh mushrooms directly

Simple and straightforward

Suitable for those who prefer a natural and unprocessed experience

1. Grind mushrooms into a powder

2. Bring water to a boil

3. Add mushroom powder to boiling water

4. Simmer for 10-15 minutes

5. Strain the tea into a cup or container

Slower onset compared to raw consumption

Ideal for those who prefer a quicker onset of effects

1. Grind mushrooms into a powder

2. Squeeze fresh lemon juice

3. Combine mushroom powder and lemon juice

4. Stir well and let it sit for 20 minutes

5. Consume the mixture

Faster onset and intensified effects

Strong taste and potentially overwhelming

Enhances the onset and intensity of the mushroom experience

1. Grind mushrooms into a fine powder

2. Fill capsules with the mushroom powder

3. Take capsules orally

No taste and easy to measure dosage

Slower onset compared to other methods

Allows for precise dosing and convenient consumption

1. Grind mushrooms into a powder

2. Melt chocolate and mix in the mushroom powder

3. Pour the mixture into a chocolate bar mold

4. Allow the chocolate to harden

Disguised taste and convenient.

Easy to consume and carry

Difficulty in precise dosage, longer onset

Provides an enjoyable and discreet way to consume mushrooms

1. Grind mushrooms into a fine powder

2. Measure a small dose (usually 1/10th - 1/20th of a regular dose)

3. Consume the measured dose regularly

Sub-perceptual doses for enhanced mood and focus

Requires careful measurement and scheduling

Allows for consistent and controlled benefits of mushrooms

1. Grind dried mushrooms into a fine powder.
2. Mix with a topical base like coconut oil or shea butter.
3. Let the mixture infuse for weeks in a cool, dark place.
4. Strain if desired, then apply to the skin and massage.
5. Allow absorption and observe effects, which may differ from oral consumption.
6. Remember to research and prioritize safety and legality before experimenting with alternative usage methods.

Potential localized relief

Limited research and availability

Ideal for targeted applications and potential therapeutic benefits

1. Grind dried mushrooms into a fine powder.

2. Mix mushroom powder with gummy mixture.

3. Pour mixture into gummy molds and let it set.

Control over mushroom potency.

Ability to choose quality ingredients.

Easy and convenient to consume.

Requires time and effort for preparation. May have an earthy taste or odor.

Customizable dosage to suit individual needs. Enjoy the benefits of mushrooms in a tasty format.
What are the top 3 best shrooms?
Golden Teachers Magic Mushrooms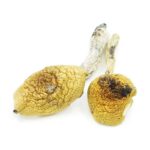 Golden Teachers Magic Mushroom is a renowned strain known for its enlightening and introspective effects. With its distinctive golden caps and slender stems, this variety offers a balanced psychedelic experience. Prepare for a journey of self-discovery, enhanced creativity, and profound insights as you delve into the realm of Golden Teachers Magic Mushroom.
Price:
Quarter 7g $40
Half oz 14g $70
Oz 28g $99
QP 112g $360
Half pound 224g $600
Pound $890
Penis Envy Magic Mushrooms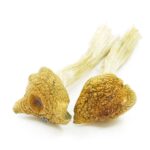 Penis Envy Magic Mushrooms are a potent and visually striking variety that packs a punch. Recognized by their unique and distinctive appearance, characterized by dense, bulbous caps, and thick stems, these mushrooms offer a robust and intense psychedelic experience. Expect a powerful journey filled with deep introspection, amplified visuals, and a sense of profound connection with the world around you.
Price:
Quarter 7g $50
Half oz 14g $80
Oz 28g $99
QP 112g $390
Half pound 224g $590
Pound $990
Blue Meanies Magic Mushroom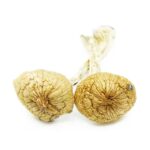 Blue Meanies Magic Mushroom is a potent and visually captivating strain known for its intense effects. With its deep blue color and unique shape, these mushrooms deliver a remarkable psychedelic experience. Prepare for a voyage that combines euphoria, sensory enhancements, and introspection, as Blue Meanies Magic Mushroom guides you through a transformative and mind-expanding journey.
Price:
Quarter 7g $50
Half oz 14g $80
Oz 28g $99
QP 112g $390
Half pound 224g $590
Pound $990
How to dose Magic Mushrooms?
Dosing magic mushrooms requires careful consideration to ensure a safe and enjoyable experience. Factors such as individual tolerance, body weight, and desired effects play a significant role in determining the appropriate dosage. It is recommended to start with a low dose, typically around 1-2 grams of dried mushrooms, and gradually increase as needed. However, it is important to note that dosing can vary depending on the potency of the mushrooms and personal preferences. For more detailed information on magic mushroom dosage, including specific guidelines and considerations, refer to this informative article: Magic Mushroom Dosage Guide.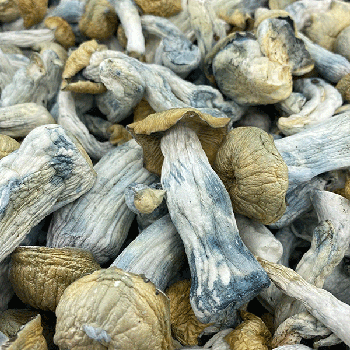 What are the Effects of Magic Mushrooms?
The effects of magic mushrooms can include:
Sensory alterations: Enhanced visual perception, intensified colors, and patterns.
Mood and emotional changes: Euphoria, introspection, empathy, and feelings of connectedness.
Spiritual and mystical experiences: Profound insights, self-reflection, and a sense of transcendence.
Altered perception of time: Distortion of time perception, such as time feeling slower or faster.
Changes in thought patterns: Heightened creativity, enhanced problem-solving abilities, and expanded awareness.
Physical sensations: Changes in bodily sensations, such as tingling or waves of energy.
Mind-body connection: Increased awareness of the mind-body connection and a sense of unity.
Potential therapeutic effects: Some studies suggest potential benefits in treating certain mental health conditions.
It's important to note that the effects of magic mushrooms can vary depending on factors such as dosage, individual sensitivity, and set and setting. It is recommended to approach their usage responsibly and with proper knowledge.
In conclusion
Embarking on a journey with magic mushrooms requires knowledge, responsibility, and access to quality products. We have discussed the basics of magic mushrooms, the different consumption methods, and the importance of proper storage. Remember to approach the use of magic mushrooms with caution, adhere to local laws and regulations, and prioritize your well-being throughout the experience. When seeking to buy magic mushrooms, opt for reputable online dispensaries like BC Weed Edible to ensure product quality and safety. Enjoy your exploration of the magical realm of shrooms, and may it be a transformative and enlightening adventure.
How to take Shrooms Frequently Asked Questions