Are you too busy or just lazy to get to the closest dispensary in Vancouver?  You are almost running out of weed and you are looking for someone to deliver your weed in Vancouver in 2 hours maximum? Do you want to have a large choice of varieties and quantities without moving from a shop to another? If the answer is yes to those questions then you are in the right place. Today we prepared for you a small selection of the best weed delivery in Vancouver. Our criteria to select them are the following: delivery time & prices, variety, prices, and reviews. We want you to have the best weed you can get, delivered to your doorstep on time for your favourite TV show!
Weed Delivery service in Vancouver will cover all the neighbourhoods such as Downtown Vancouver, Arbutus, Cambie, Champlain Heights, Coal Harbour, Collingwood, East Vancouver , West End, Dunbar, Fairview, False Creek, Fraser, Fraserview, Kitsilano, Main, Mount Pleasant, Point Grey, UBC, Yaletown, Kerrisdale.
They will also offer weed delivery in the all Metro Vancouver such as North Vancouver, Burnaby, New West, Coquitlam, Richmond, Surrey, Delta, Langley… If you want to get delivered in those areas you will have to check their Weed Delivery zone. Usually, they will offer the delivery for a higher amount of order. Let's say you usually need $79 to get delivered in Vancouver, you might need to pay $129 for delivery in Burnaby for example.
list of best weed delivery in vancouver
| | | | | | |
| --- | --- | --- | --- | --- | --- |
| | | | | | |
| | Over 40 strains from cheap oz to AAAA, 15 concentrates, 10 edibles | | | 2hr delivery in Vancouver and surroundings. 10% Off your First order! | |
| | Over 15 strains, 30 concentrates, 40 edibles | | | 2hr delivery in Vancouver and surroundings. Get free gifts with you order. 2oz weed 15% Off. | |
| | Over 20 strains, 30 concentrates, 10 edibles | | | Mix n Match 8th to build your Oz for $220! | |
| | Over 25 strains, 20 concentrates, 20 edibles | Oz from $99 but most around $150 | | | |
| | | | | They seem to be more active over the phone than with their Online Dispensary | |
Featured Delivery Services in Vancouver, BC
You will find below other reliable delivery services available in Vancouver that can deliver all your favourite cannabis products to your doorstep. Delivery time is 2hours on average and free delivery is available from $50-99 orders.
The PotAdvisor helps you find verified, trustworthy businesses to help you shop with confidence. Select the weed delivery services in your local area:
Choose your Delivery Area in Vancouver
One of the key advantages of choosing a local weed delivery service is unbeatable convenience. Vancouver area is a large area, so please select your suburb below to find delivery services that are closest to your current location:
How does Weed Delivery in Vancouver Work?
First, it's easy and that is exactly as it should be. Shopping for weed is no different than shopping for groceries or ordering a pizza online. The only real difference is that when you use The Pot Advisor you'll be just a few clicks away from having your order placed and ready to process.
Identification
The only real restriction in getting cannabis delivered is your ability to provide a valid proof of age and most dispensaries will simply examine your approved Id at the door when they are making your delivery. When you are ready to place your order be sure to review the Id requirements posted by each dispensary to know what you'll need to do. This is important since some may ask you to stop in and set up an account before they can process your first order. This is certainly the exception rather than the rule but it helps to be aware before you wind up disappointed.
Delivery Cost
Most Vancouver dispensaries offer free delivery with an order amount that exceeds some minimum. That's commonly in the range of $40 to $100 per order. For small purchases or orders outside the Vancouver area, you'll pay a delivery charge that is based on the distance your order will travel. The delivery charge starts at $5 and rises from there but you probably won't see charges that climb beyond $20.
Delivery Payment
While there are some exceptions, most of the dispensaries in Vancouver accept eTransfer payments. You'll get an email with the payment instructions once you place your order and select this payment option. The vendor needs to accept your payment at their end before order will be filled. Many dispensaries will also accept COD payments just as if you were paying for your groceries, and in some case, COD is the only acceptable form of payment.
Delivery Time
While you can often place your orders at any time of the day or night, dispensaries are commonly open and available to process your orders starting at 10:00AM. Orders received in the morning and afternoon are commonly delivered the same day. Some dispensaries will even deliver evening orders that same day. Outside of normal delivery hours, orders are delivered the following day.
You can chat with the staff in most dispensaries in real time during their normal working hours. After hours you will probably need to wait for the next day to get your questions answered but you can still post your question as it is fresh on your mind.
Beyond the normal delivery time for same day and next day orders, some dispensaries also offer rush or express delivery. There may be an extra charge for this but when you have a last minute need. Just check with The Pot Advisor and the local dispensary for the specifics on this service.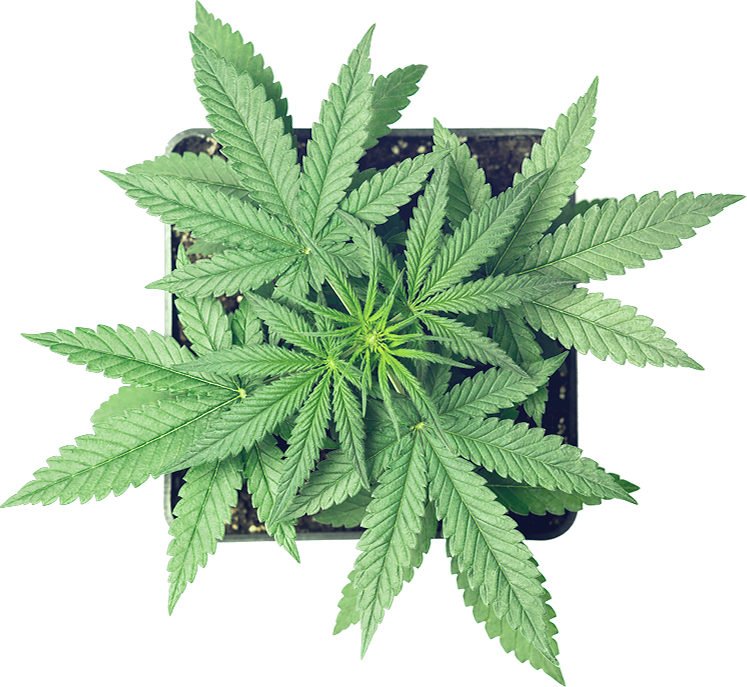 Which Products can I get delivered in Vancouver?
Basically, nothing is restricted. If you can buy it at any Vancouver dispensary, you can order it and have it delivered to your door. The only exceptions to this may be special or boutique products that dispensaries have decided to make unique to in-store shopping. However, these are rare so in practical terms, there is nothing you might want that you can't order for delivery.

Flower Delivery
As you'd expect, this is the most common product being ordered online and our site is chock full of options, across a wide range of Edmonton dispensaries. Whether you're looking for an Indica, Sativa or hybrid, we have you covered. In fact, if it's available in Edmonton you'll find it on The PotAdvisor.
This includes the more premium and boutique strains so even the hard-to-find get easy to locate on our site. We also keep you up to date on the latest special offers and discounts so finding a special $100 ounce or other special is a breeze. You can count on us to make sure you're getting the best prices currently available.

Extracts & Concentrates Delivery
If you're looking for a more potent level of THC or a more convenient way to enjoy your weed without smoking, extracts and concentrates are a great option. These are also an excellent choice when you're looking to consume in smaller or more controlled dosages.
The most popular forms for these are in pre-filled vape cartridges but there are many other forms as well. You'll find a wide range of items, including shatter, crumble, hash, oils, and distillates. These are all available on The Pot Advisor and for delivery by most Edmonton dispensaries.

Edibles Delivery
Edibles have been a favorite for almost as long as weed has been smoked and for many, this is the best way to consume weed. Whether in the form of Gummies, caramels, chocolates, or the classic brownie, these are a delicious way to enjoy unique and long-lasting cannabis effects.
It's also one of the best ways to ensure you are consuming the exact dose of both THC and CBD you're looking for and that's especially important when using cannabis for medicinal purposes.
Weed Delivery in Vancouver FAQ
Can't Find a delivery service? Try Mail Order Marijuana!
Everything you could possibly want or need in the world of Vancouver cannabis is available on The Pot Advisor because we've done the searching for you. If you can't find the right delivery service for your needs, which would be surprising but not impossible, you can always buy from the best online dispensaries in Canada.
Most of them are located in Canada and even in Greater Vancouver anyway, so you can expect your greens to be delivered right to your doorstep within one or two business days and for free if you order above $150, some are even offering the delivery for $100.